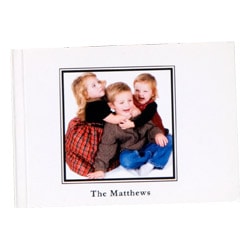 SeeHere.com has an awesome deal available right now! You can custom make two mini photo books and pay just $4.99 total to have them shipped.  This deal is available until Wednesday March 2nd.
Here's how it works:
Go to SeeHere.com – click on "Photo Books" (in a top tab)
Choose the "Mini Photo Book" for $4.99 & create your book
Select "2" to purchase (you will be getting 2 of the same book)
At checkout, use the coupon code: minibook-4 . This will take the price off of 1 book & give you free shipping.
Final Price for 2 identical Mini Photo Books – $4.99 shipped or $2.49/ea
Thanks Frugal Living NW!