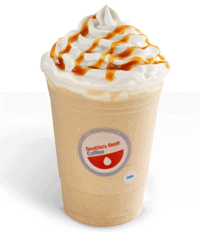 Seattles Best is running a promotion on their Facebook page for a FREE Caramel Candy Latte. 
They are asking you to cast your vote for your favorite way to drink this latte (hot, iced, etc).
Next, come back May 8th to their Facebook page to print your coupon for FREE Caramel Candy Latte!
Valid at Participating Stores (unfortunately it looks like there are none in Wa, but Portland you have a few – and so does Ca.)!