Seahawks Football Earrings $5.99 Other Teams Too!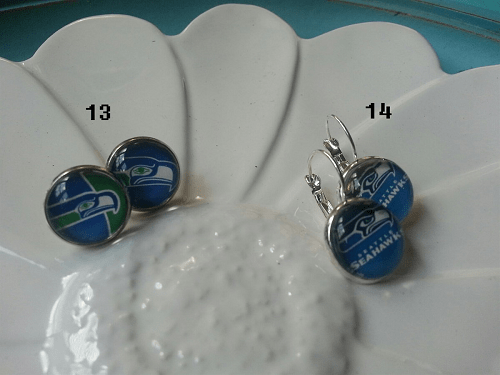 Seahawks Football Earrings
Heads up Seahawks fans! Check out these cool Seahawks Football earrings I just found on Jane.com. They have two different pairs of Seahawks earrings for $5.99 each! If you are not a Seahawks fan, they do have other teams as well.
You do have to pay shipping of $2.99 for the first item and $0.75 for each additional item. So you get the best deal if you order more then one. You could always order with a friend and split the shipping fees.
Product Details:
Post Earrings
Dangle Earrings