Savings Nation Grocery Savings Coupon Classes – Puyallup, WA – Monday November 19th
This post may contain affiliate links and I may be compensated for this post. Please read our disclosure policy here.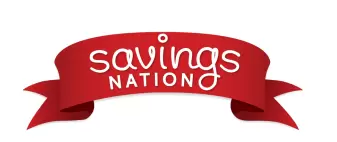 I will be holding our first Puyallup Grocery Savings Coupon Class this coming Monday November 19th at the Puyallup Activity Center from 6:30 – 8:30pm. Make sure to sign up thru Eventbrite now to hold your spot as it is a smaller location.
We have set up 2 Grocery Savings coupon classes in Puyallup, Monday November 19th and Tuesday December 4th, which are perfect for those of you who are just starting out & wanting to learn how to 50% off or more on your grocery budget! We will also be announcing a Pierce County Holiday Savings class coming up soon, so stayed for that news!
If you can't make either of these two classes, make sure to check out our Coupon Class page with the most up-to-date coupon classes and for those of you not in the area, you can look for a Savings Nation coupon class in your area.
What Will I Learn?
At my coupon class, you'll learn coupon basics, plus tips on outsmarting the marketers and getting healthy meals on the table without spending all day in the kitchen.
Our Coupon Workshop will Offer:
Learn how to save 50% or more on your groceries.
Learn how to get the best deal on meats, produce, and dairy.
Connect with others, make new friends, and find a savings buddy.
Learn how to turn your deals into meals.
Every attendee will receive a Grocery Savings Workbook filled with valuable tips and resources.
Where Do I Sign Up?
Directions: You can either enter the Activity Center through the main doors (right next door to Anthem Coffee Shop  or the back doors along Pioneer and 3rd Avenue.  If you enter through the main doors, the receptionist will direct you back to Room #2. You can park on the street or in the back parking lot. If you want to enter through the back parking lot, you can park across the street in the free city parking lot. (It does look like it belongs to the funeral home; however, it is parking open & free to the city. From the back parking lot, you would just cross 3rd street & you can enter through those back doors. There will be an exericse class finishing up, but you're welcome to still come in through those doors and then find the room down the hall – second door on your left.