Savings Nation Grocery Savings Coupon Class – Tuesday September 25th on JBLM!
This post may contain affiliate links and I may be compensated for this post. Please read our disclosure policy here.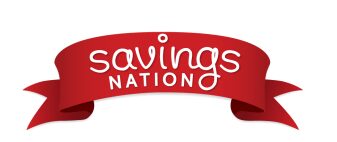 Update: Just a reminder that we are having our Grocery Savings class tonight on Joint Base Lewis McChord! We still have a few spots left, so make sure to sign up!  I also added more detailed directions for you in case you don't know where this location is.
*******************
We are excited to announce another Savings Nation coupon class we have scheduled for September. On Tuesday September 25th, we will be holding a Grocery Savings Coupon Class on the Joint Base Lewis McChord at North Fort Lewis from 6 – 8pm. Since this is taking place on the military base, you will need to have access to the base to be able to attend. However, if you have a friend who has military/base access, you can come along with her/him to get onto base & to come to the class. The class is open to anyone, as long as you can access the military base yourself or with a friend.
This is a 2 hour class, jam-packed with great information to teach you how to save at least 50% off your grocery bill  – this could be a savings of $200 a month for many families. This is the perfect time to come if you've been wondering what couponing is all about & want to get all of your questions answered! Both Sia & I will be teaching this class, too, & sharing all of our tips for saving money at the grocery store. We will get you set up with all the necessary tools & community support to keep you successful on your journey to saving money for your family!
During the class, you will receive a workbook to take notes & then you can bring it home to help you as you try out the strategies we will teach you.
What: Grocery Savings Coupon Class
When: Tuesday September 25th from 6:00 – 8:00pm
Who: Open to anyone, you will just need base access to come to the class,
either yourself or coming with a friend with base access. Adults only please (except small babies)
Where: Located at JBLM 2-17 Battalion Office
Building 11851 A St
North Fort JBLM, WA  98433
Cost: FREE
RSVP now to reserve your spot! Pre-registration is required.
*Updated Directions: 
Direction to the 2-17FA Battalion from visitors center:
Turn Left out of the Visitor Center parking lot, away from the main gate.
Go under the highway, stay in the left lane and go through the North Fort Lewis gate.
You will be on 41st Division Dr, go straight through the first stop light.
At the second stop light turn left onto A st.  At the light you will see Burger King/ Shoppette on the right side of the road.
Turn Right onto 10th street, should be the second road on your right.
The Battalion is the first drive on the Left, it is the building closest to 10th Street
Here's what our Grocery Savings Coupon Classes will include:
Realistic Couponing – Learn how coupons work, how you can use them to save at least 50% on your groceries, understand your stores' policies, and how to keep it all organized.
Strategic Grocery Shopping – Shop smarter & learn how to avoid common marketing traps at the grocery store
Meal Planning Made Simple – Get practical help with how to plan out your menu to save the most money.
Upcoming Coupon Classes:
We will be offering even more coupon classes this fall and we want to focus on the areas where there is the most interest from all of you. Make sure to fill out our quick form to let us know if you're interested in attending a coupon class (this is just to gauge interest).  Here's the information that will help us as we schedule coupon classes around the area:
Where are you located – we want to focus on classes where there is the most interest, so let us know if you're interested in attending a future coupon class at some point
Class Locations – we are looking for locations to host a coupon class so please share if you have any ideas of a free or low-cost locations in your area *We are looking especially for locations in Pierce County to hold coupon classes – either at a church, community center or other large meeting space which be open to the public.
Lunch & Learn Workshops – Do you know of a group or business interested in hosting a Lunch & Learn" workshop opportunity for employees – these workshops are 45 minutes in length & a great option for workplaces looking to provide some educational enrichment opportunities
Additional Classes Offered – in addition to the Grocery Savings Workshop, we also have a Drugstore Savings Secret class that we can offer (a great compliment to the Grocery Savings Workshop) & in late October/November, we will be offering a special Black Friday/Holiday coupon class, which we can schedule now.
In addition to the above options, we can also hold private coupon classes if you have a group of friends interested in learning together & have a location where we can hold the class. Feel free to email us at thriftynorthwestmom (at) gmail (dot) com for more information about private coupon classes.
Coupon Class Interest Form: