Sam's Club – FREE Entrance Weekend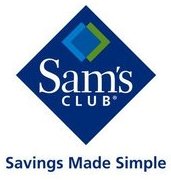 This weekend, August 3-5, 2012 non members can shop Sam's Club during their Get In Free Weekend and get access to the same prices as members!
Should you decide to join, new members will receive a $10 or $20 gift card upon sign-up. Its a great opportunity to try out Wharehouse shopping, if you are not a member, and see if its for you.  If you are already a member, comment below and let the rest of us know what your favorite things to save on are at Sam's Club.
Thanks Money Saving Mom!