Rustic Fruit Of The Spirit Pallet Signs $5.50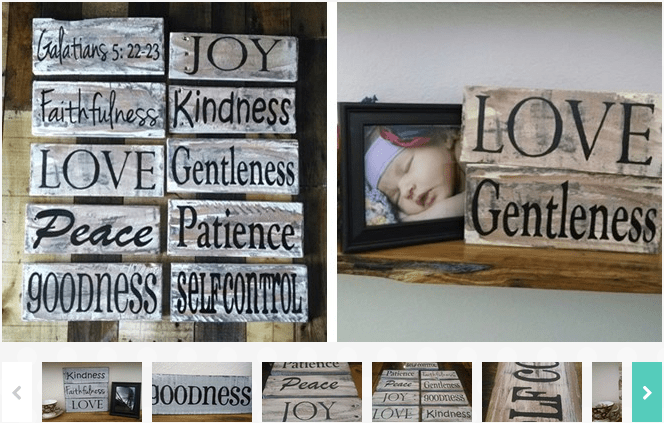 Rustic Fruit Of The Spirit Pallet Signs
Oh my! I LOVE these! You can grab these Rustic Fruit Of The Spirit Pallet Signs from Jane for $5.50! They have 11 different ones to choose from. Plus they are available in grey or cream.
You do have to pay shipping of $6.00 for the first item and $3.00 for each additional item. So you get the best deal if you order more then one. You could always order with a friend and split the shipping.
Product Details:
Each sign is a beautiful reminder and also inspirational words to live by.
At this amazing price you can get a full set for yourself and all of your loved ones!
Note: Because of the nature of reclaimed pallet wood, this item will have imperfections such as old nails, holes etc. that will add to the character and make every sign a one of a kind!