Ross Dress for Less – $50 Gift Card Giveaway
I headed to my local Ross Dress for Less store earlier this week & I have to say that I have missed that store. I honestly haven't been in there in awhile & I had fun scouting out all sorts of bargains.  To be honest, I was a little bit hesitant about what my shopping experience would be like but I am definitely glad that I went in as they really have made a 180 degree change in what's happening in the store.  In the past few years, I had noticed a decline in the appearance inside the store at various Northwest locations.  There were frequently items filling up the aisles on the floor (toys, shoes, clothes, random items) so you couldn't even get your carts thru & it was difficult to look for items when they were arranged haphazardly.  I've always loved their deals, but it was difficult to shop with disarray.
So, I was very pleasantly surprised to see a completely new look in the store when I went there today.  They are definitely working hard to have a nice, clean, eye-pleasing atmosphere. There were no items in the aisles, products were arranged so neatly & organized well so you could easily find what you wanted & the employees were so friendly.  So, if you've had similar experiences to mine in the past, I definitely encourage you to go check out your local store again & hopefully you'll see a very positive change as well.
On to the deals – if you're looking for a last-minute Mother's Day gift, there were so many options for frugal yet fun gifts for the moms in your life. I thought I'd highlight a few of my favorite Mother's Day ideas: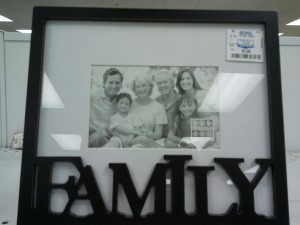 Family Frame – $5.99
*Frames – Ross is seriously one of the best places I've ever found to find a nice, quality frame at a low price. Check out the picture at the top of the post – that's just one side of the aisles.  Pick up a frame, typically around $4-15 & then add in one of the free Walgreens 8×10 photos & you've got yourself the perfect gift for the grandmas for Mothers Day.
*Stationery – I found this pre-folded card set of 50 cards/envelopes for just $6.99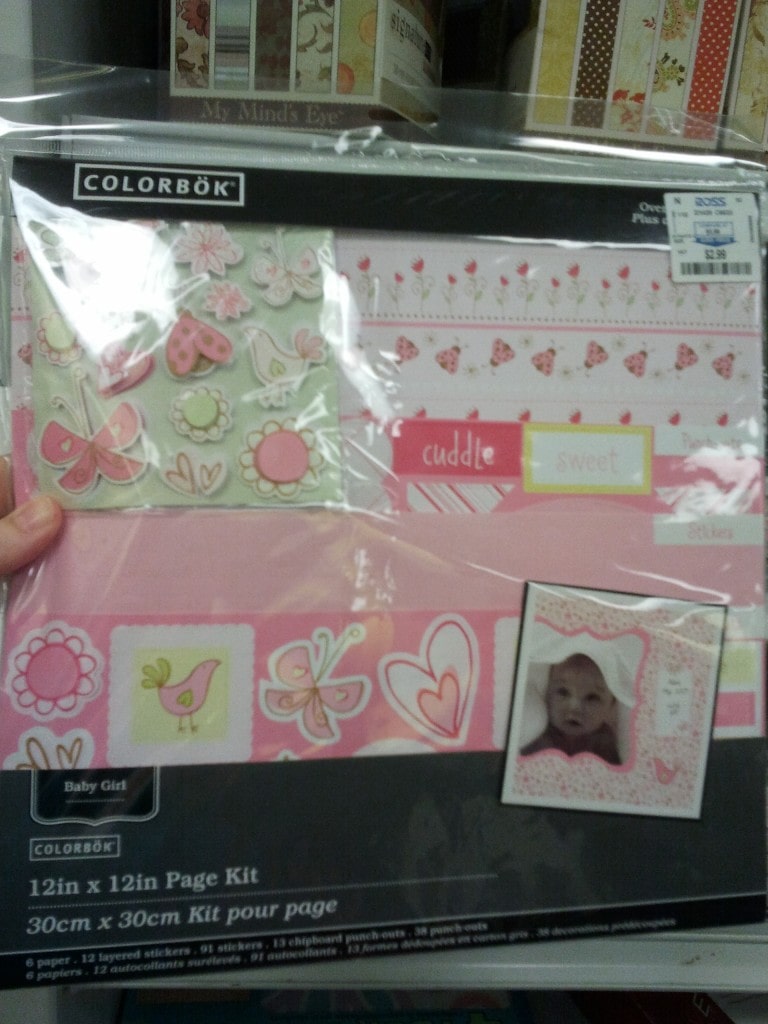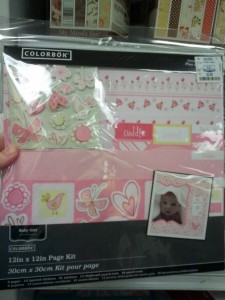 *Scrapbooking Items – I was surprised to see quite a few scrapbooking/paper crafting items in the Stationery section at Ross.  The prices were quite low, too.  The pack above included 6 12×12 papers, 12 layered stickers, 91 stickers, & 13 punch-outs for just $2.99.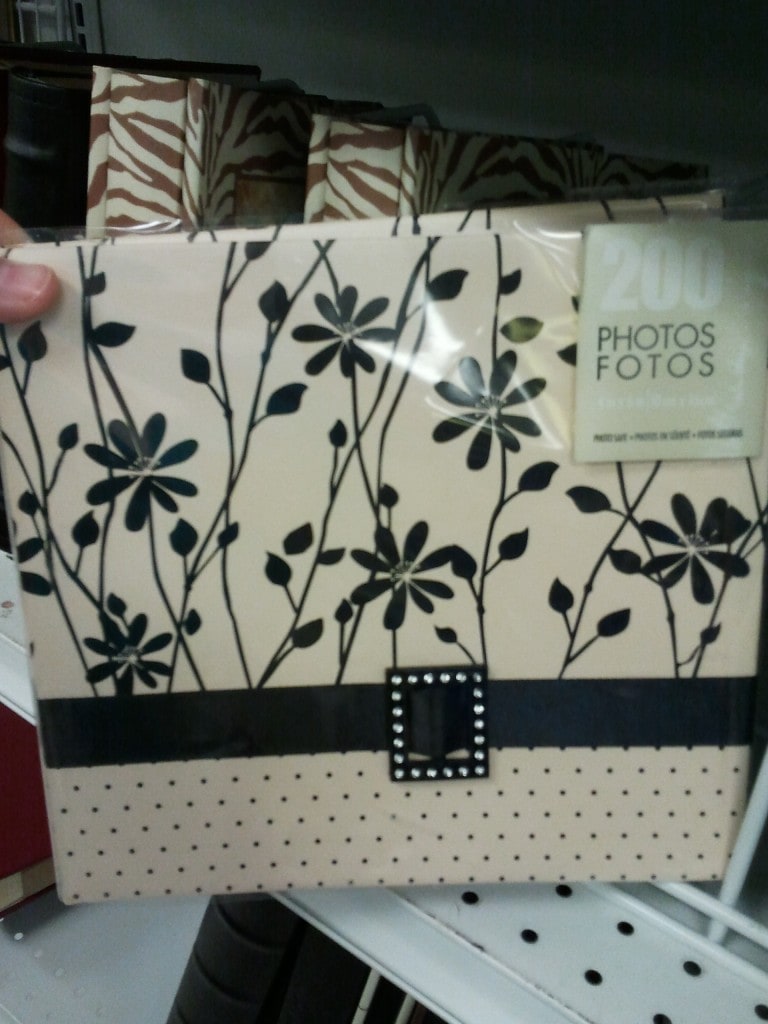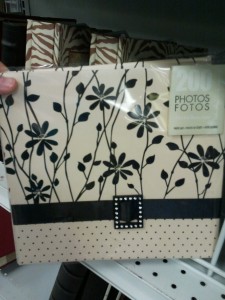 *Photo Albums – Ross is a great place to get cute photo albums at the fraction of the cost as most other retailers.  The album pictured above was just $4.99.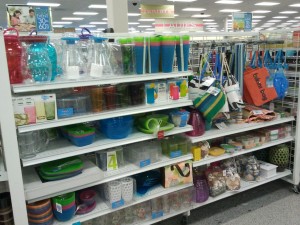 Not only did Ross have a number of great Mother's Day gift ideas, I also found quite a selection of summer items.  Large, plush beach towels started as low as $7.99 & picnic sets for just $4.99 & up.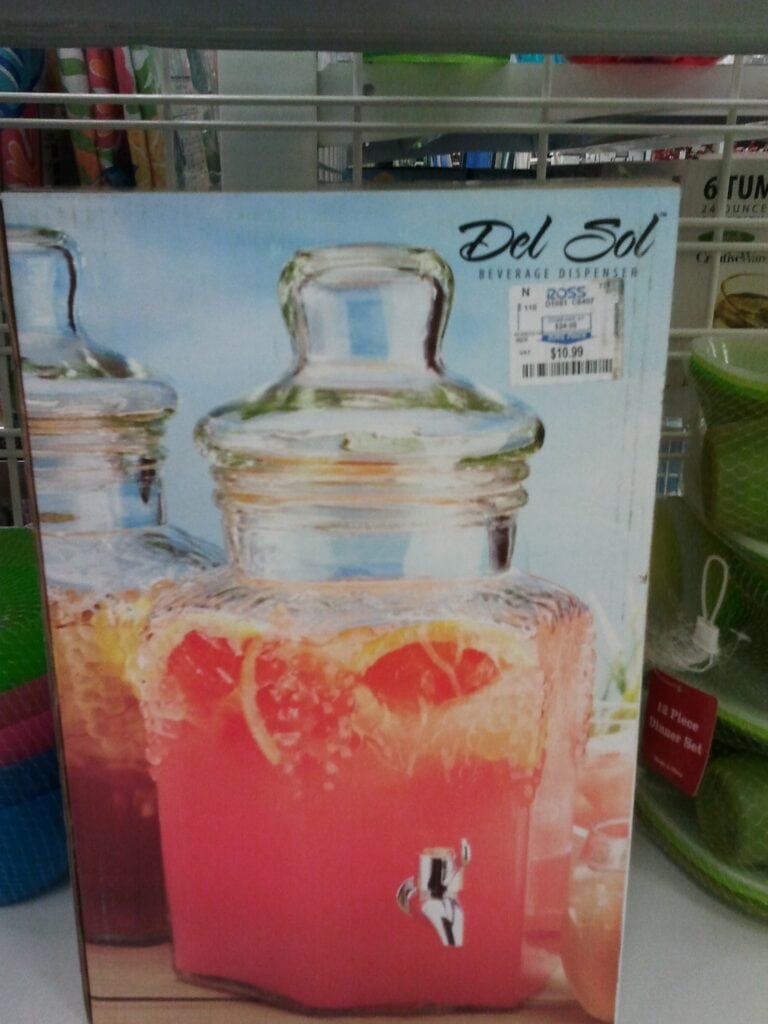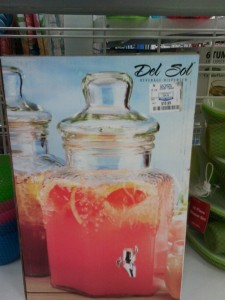 I was totally eying this cool pitcher, too,priced at just $10.99  & realized I'd forgotten my cell phone in the car,  came back & some ladies were just walking away with it. Such a great price, too!
I love the variety that Ross offers, from their children's section of clothes & toys to housewares, shoes, workout gear & so much more.  The prices just can't be beat, either!
Giveaway – $50 Ross Dress For Less Gift Card
Ross has offered to give 1 lucky Thrifty NW Mom reader a $50 Ross Dress for Less gift card.
This giveaway will end on Tuesday May 10th at 9pm pst.
The winner will be drawn using "And the Winner Is" plugin and announced on the blog.  I will also email the winner. The winner will have 48 hours to contact me, otherwise a new winner will be drawn. US residents only & you must be 18 yrs or older to enter the giveaway.
Here's how to enter this giveaway::
1st Entry (required entry): Tell us what your favorite thing is to buy at Ross Dress for Less stores
Extra Entries : (make sure these are all separate comments, with a comment for each entry)
1) Leave a comment here saying you "like" the Thrifty NW Mom Facebook Page
2) Subscribe to the Thrifty NW Mom feed via a reader of your choice or email (must be verified) or become a Google follower.
4)  Follow Thrifty NW Mom on Twitter and "Tweet" about this giveaway, with a link to this post (or my twitter name w/the tweet)! You must "tweet" in order to receive the extra entry (you can do this once per day) & leave your twitter name or link here. You can use the sample below:
Enter to win a $50 Ross Gift Card @thriftynwmom from @IGotItAtRoss. Ends Tuesday May 10th at 9pm pst.  https://www.thriftynorthwestmom.com/?p=14837
Disclosure: Ross Dress for Less provided me with a gift card for me to check out their specials this month. A  $50 Ross Dress for Less gift card also  will be given to  1 lucky Thrifty NW Mom winner randomly chosen. All opinions are 100% mine. See my disclosure statement for more details.