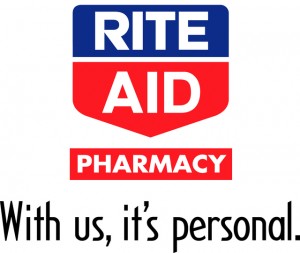 Here are this week's Rite Aid deals for you. You'll find some highlights of the best deals at Rite Aid listed below, and head over to Frugal Living NW where Melody from This Beautiful Frugal Life is shares the Rite Aid matchups and you'll find the complete Rite Aid deals plus lots of great scenarios to get you started.
Here are a few things that you need to know when shopping at Rite Aid:
Coupons to Use when shopping at Rite Aid:
Video Values Coupons – watch short videos & then print off the coupons for specific products. These are all store coupons, so they can be paired up with manufacturer's coupons.
Weekly Highlights:
Bayer Contour Next EZ Meter – $9.99
Buy 1, Get $5 +UP Reward – limit 1
Use $10/1 coupon from Rite Aid Flu Shot coupon booklet
Pay $0, Get $5 +UP
Final Price: FREE + $5 moneymaker after coupon and reward
Thermacare Heat Wraps (2-3 ct) –  $6.99
Buy 1, Get $1 +UP Reward – limit 4
Buy 1, Get $2 Single Check Rebate (SCR)– limit 2 (through 10/30)
Use $3/1 printable coupon or $1/1 coupon from 10/28 Red Plum insert
Stack with $2/1 Rite Aid store coupon from weekly ad
Pay $1.99, Get $1 +UP and submit for $2 Single Check Rebate
Final Price: FREE + $1.01 moneymaker after coupons, rebate and reward
*These will ring up with your Wellness+ discount, so FREE + up to $2.41 overage after coupons, rebate and reward
No Nonsense Tights – on sale Buy 1 Get 1 Free (2/$5.99)
Buy 1, Get $2 +UP Reward – limit 2 (through 10/30)
Buy 2
Use $1/1 coupon from 10/21 SmartSource insert
Stack with $2/1 Rite Aid Video Values store coupon (November)
Pay $2.99, Get $4 in +UPs
Final Price: FREE + $1.01 moneymaker after coupon and reward
got2b Stylers – $5.99
Buy 1, Get $2 +UP Reward – limit 3
Buy got2b Oil-licious, Get $4 +UP Reward – limit 3 (monthly, expires 10/30)
Buy got2b Oil-licious
Use $2/1 Rite Aid Video Values store coupon (October)
Pay $3.99, Get $2 weekly +UP and $4 monthly +UP
Final Price: FREE + $1.01 moneymaker after coupon and reward
Colgate Total Advanced (5.8 oz) or Sensitive Toothpaste – $3.50
Buy 1, Get $3 +UP Reward – limit 4
Use $.75/1 coupon from 10/28 SmartSource insert
Pay $2.75, Get $3 +UP
Final Price: FREE + $.25 overage after coupon and reward
Preparation H Totable Wipes (10 ct) – $3.99/ea
Buy 1, Get $3 +UP Reward – limit 1
Use $1/1 printable coupon
Pay $2.99, Get $3 +UP
Final Price: FREE after coupon and reward
Pantene Shampoo, Conditioner or Stylers – $3.50/ea
Buy 2, Get $2 +UP Reward – limit 2
Buy 2
Use Buy 1 Get 1 Free coupon from 9/16 SmartSource insert
AND $1/1 coupon from 10/28 P&G insert
Pay $2.50, Get $2 +UP
Final Price: $.25/ea after coupon and reward
Gillette Fusion, Proglide, Venus or Mach3 Razor – $9.99/ea
Buy 1, Get $4 +UP Reward – limit 2
Use $4/1 Fusion Proglide coupon from 10/7 RP insert or $3/1 Mach3 coupon from 10/14 P&G insert
Pay $5.99, Get $4 +UP
Final Price: As low as $1.99/ea after coupon and reward
Children's Advil (4 oz) – $6.99/ea
Buy 1, Get $1 +UP Reward – limit 4
Use $1.50/1 printable coupon or $1/1 coupon from 9/30 Red Plum or 10/28 Red Plum insert
Stack with $2/1 Rite Aid store coupon from weekly ad
Pay $3.49, Get $1 +UP
Final Price: As low as $2.49/ea after coupons and reward
*These will ring up with your Wellness+ discount, so as low as $1.09 after coupons and reward
Pampers Diapers or Easy Ups Jumbo Packs or Baby Wipes (320-360 ct) – $9
Buy 1, Get $2 +UP Reward – limit 2
Use $2/1 coupon from 10/28 P&G insert or $.50/1 Pampers Wipes coupon from 10/28 P&G insert
Pay $7, Get $2 +UP
Final Price: As low as $5/ea after coupon and reward