Check out these Red Robin Discounts – for possible additional savings – make sure to update your account!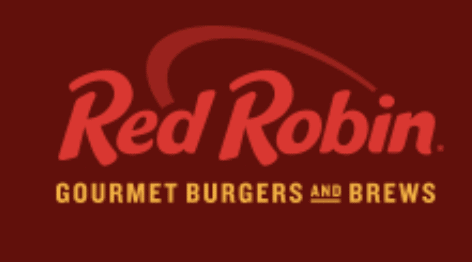 Red Robin Discounts
Here are the latest Red Robin discounts – today only (9/18) – in celebration of National Burger Day, Red Robin is offering $5 Gourmet Cheeseburgers with bottomless fries, with the purchase of an adult sized drink.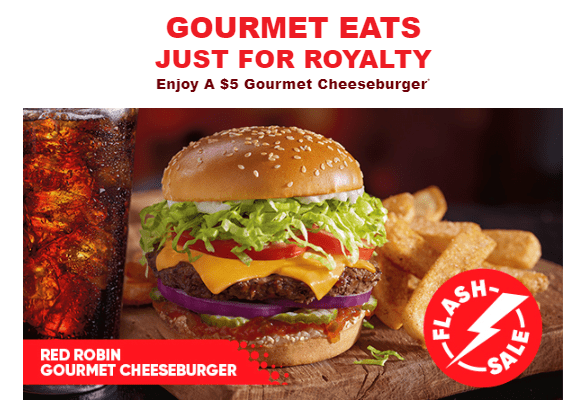 The discounted burger does not include any modifications or add-ons. This is dine-in only at participating locations.
Plus Teacher Discounts: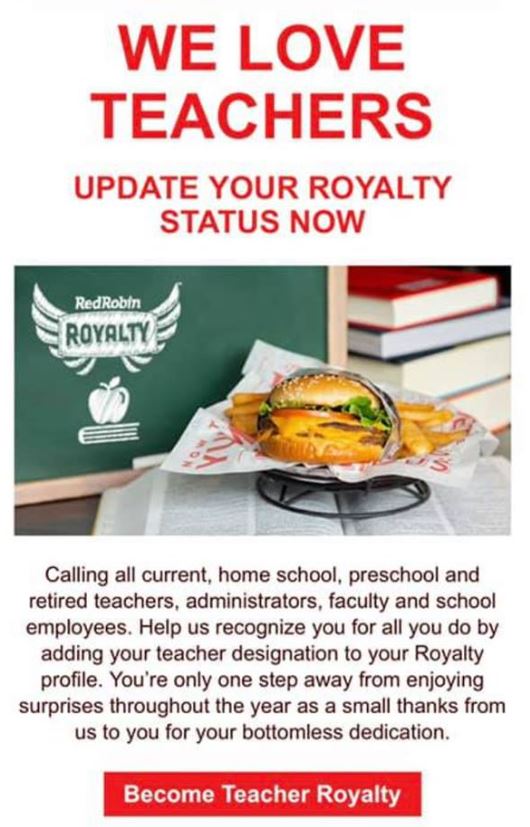 Red Robin has just added a new component to their Red Robin Loyalty program. They are now offering teacher discounts available thru the rewards program.
All you need to do is make sure you head to your account and edit your profile to make sure you have added your status as a teacher or school professional. Homeschool parents can also sign up.  You can even sign up if you are retired as a school professional – how awesome is that!
I love this as they are offering this to a number of people working at schools – check out this list:
Teachers
Administrators
Faculty & school employees – including bus drivers, librarians, cafeteria employees, janitors, and more
Home school parents
Preschool teachers
Retired teachers/school professionals/administrators
Here's how to make the change to your account (this must be changed in your account to qualify for these upcoming discounts):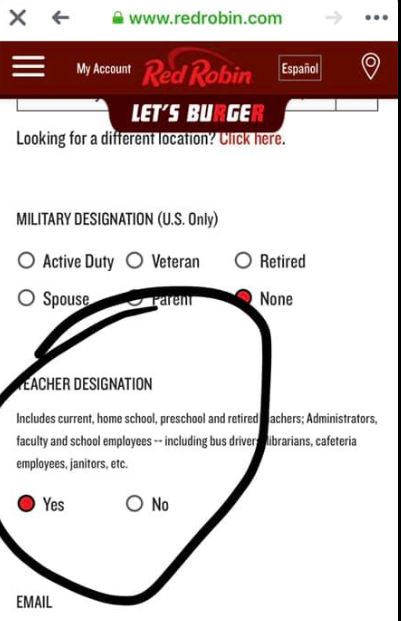 Login to your Red Robin Loyalty Account
Click on "My account" – upper right corner/Navigation bar
Click on "View/Edit profile"
Scroll to the bottom of the page & it will say "Teacher designation" & here you can change your status.
Also, make sure to check out the Military Designation – you can check off if you are military, retired or veteran
We also have a BIG list of Kids Eat Free locations around the NW & around the country with a free printable for you to print off & keep on your fridge!
Thanks to my friend Heidi for sharing this great tip!