Check out these Red Robin Discounts – $1.99 for kids meals for a limited time.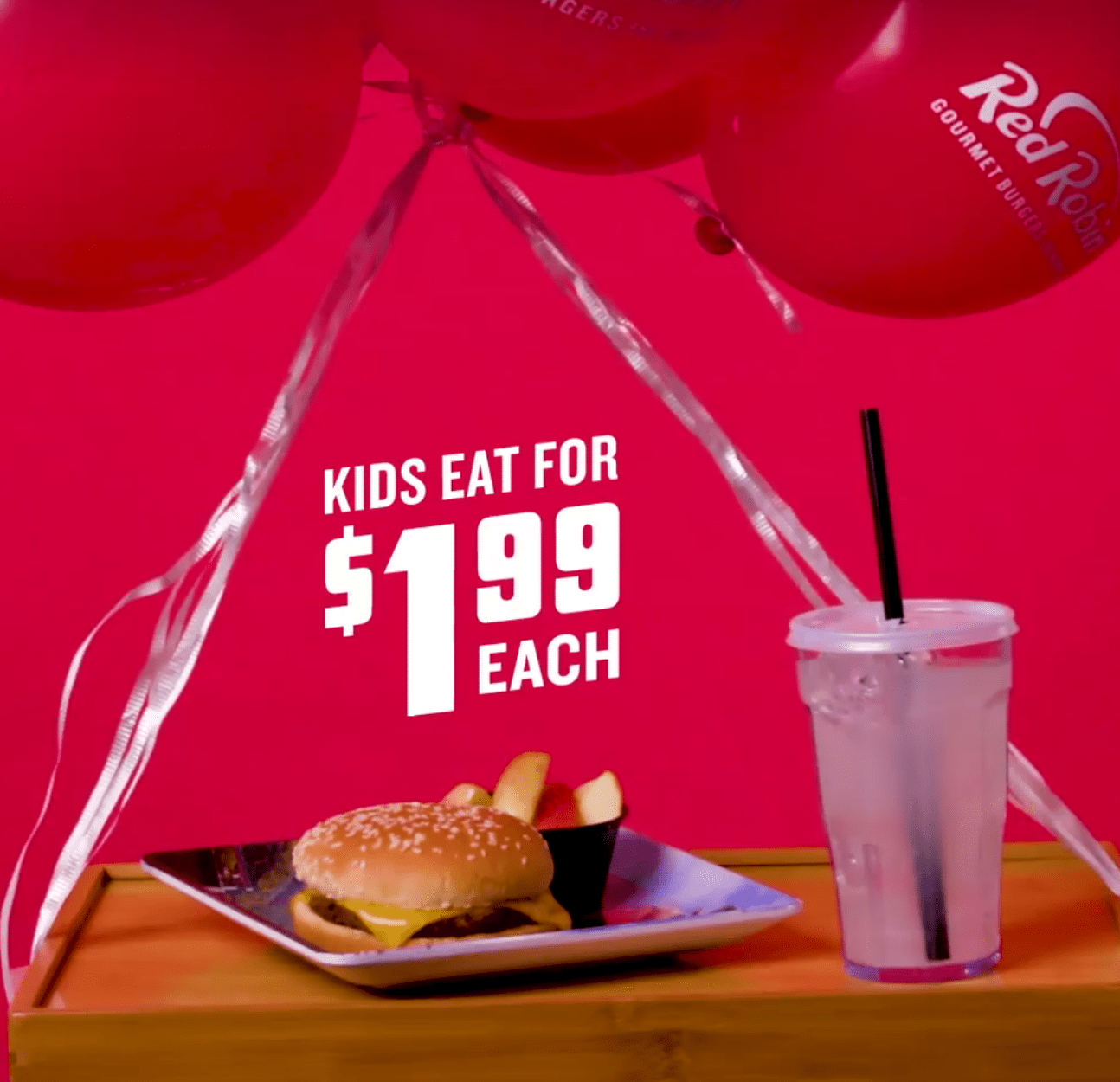 Red Robin Discounts
Kids Eat for $1.99 Every Day Thru Christmas Eve
Red Robin has a special offer available right now for kids!  They are offering kids meals for just $1.99 every day thru Christmas Eve for a limited time.  They are available for dine-in only when you purchase an adult meal at participating locations. (I'd call ahead to your location to make sure they are participating as they suggested as not all of the locations are participating, but the majority are participating).  You can purchase a burger, entree, salad or wrap & your kids will get their meal for $1.99.
The kids meal for $1.99 must be ordered from the kids menu, which typically ranges in price from $4.99 – $5.99, but will be just $1.99 for this promotion. This is for kids ages 11 & under.
We also have a BIG list of Kids Eat Free locations around the NW & around the country with a free printable for you to print off & keep on your fridge!