Rachael Ray Cookware Sale on Wayfair.com!
Wayfair.com is having a daily sale on Rachael Ray Cookware and bakeware. You can find a savings of up to 60% off popular Rachael Ray cooking and baking items. Rachael Ray's collection is very popular, items tend to sell out quickly! Plus, you can score FREE shipping on orders over $49!
Hurry this sale is only available for 1 more day!
A few good deals we found:
Rachael Ray Porcelain 12 piece cookware set – $99.99 (60% Savings)
Little Hoot 4 Piece Dinnerware Set in Fall – $17.99  (60% Savings)
Olive Oil & Vinegar Bottle Set in White – $21.99 (46% Savings)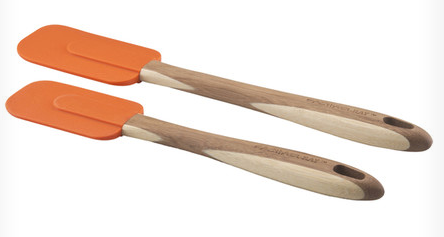 2 Piece Bamboo Spatula Set – $8.99 (48% Savings )