Pt Defiance Zoo – Half Priced Admission for Half Day
This post may contain affiliate links and I may be compensated for this post. Please read our disclosure policy here.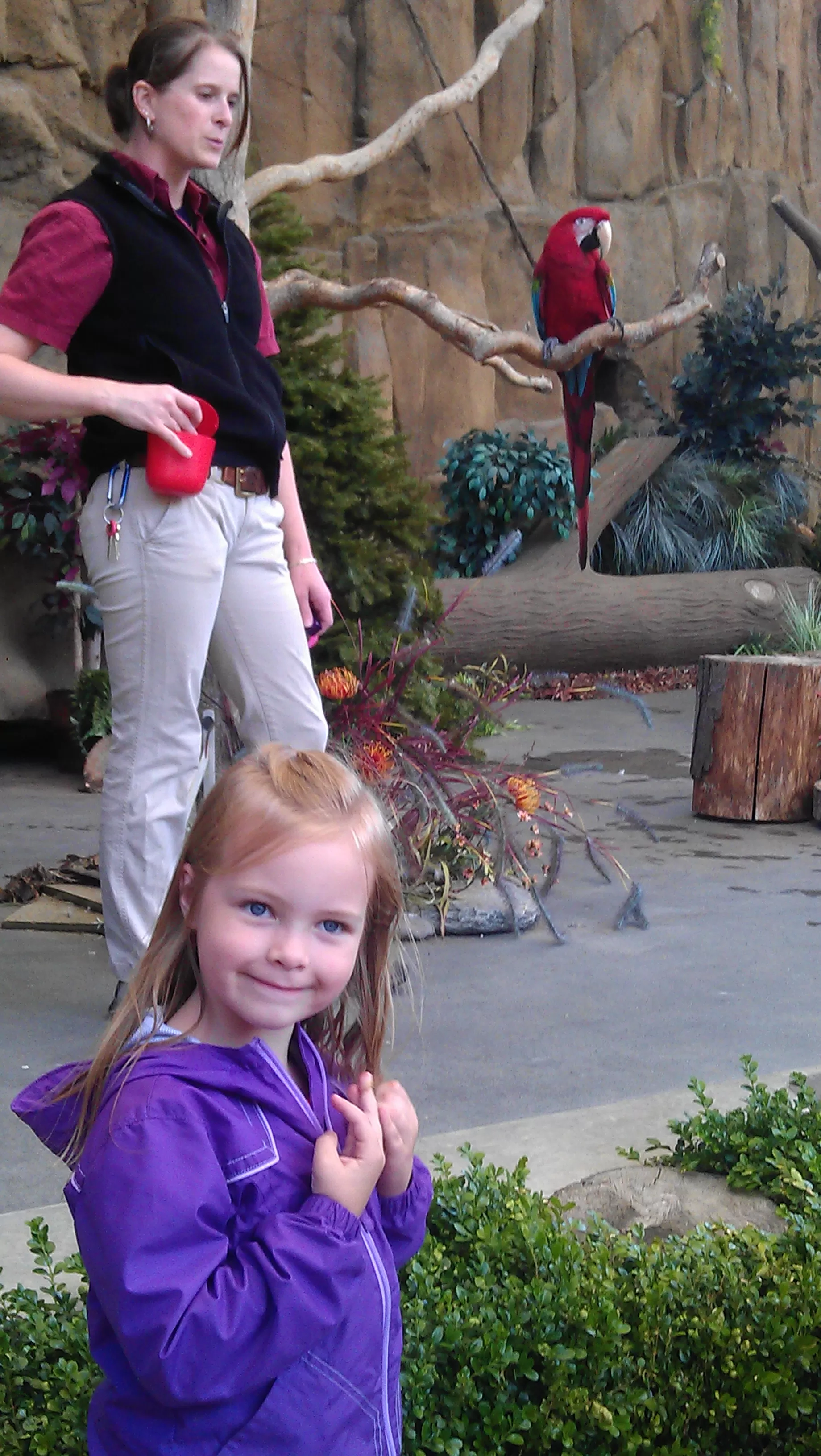 My daughter was thrilled when they brought out her favorite bird after the Wild Wonder Outdoor Show
Point Defiance Zoo & Aquarium will be open for a half day on Friday, July 20th to get ready for  their Zoobilee Fundraiser. Since they will only be open half a day, they will be offering half-priced admission for everyone. Their hours will be 8:30am – 2pm, which in my mind is plenty of time to see all that the zoo has to offer at a discount, especially if you have a large family or are going with family or friends.
They will still have a number of animal encounters as well as their popular Wild Wonders Outdoor Theater show going on. We just watched the Wild Wonders show on Tuesday when we were at the zoo & my girls loved it! It's called "Captain Adventure vs. Dr. Do-Nothing: The Quest to Get Outside!" and throughout  the story they would bring out different animals from around the zoo. My older daughter is obsessed with birds – her absolute favorite bird is a Macaw bird – and what do you know, they brought out the Scarlet Macaw after the show so kids could get up close. She was thrilled to say the least to get her picture with the macaw.
Note: The Aquarium & Asian Forest Sanctuary (including the elephants/elephant barn) will be closed to get ready for the fundraiser.