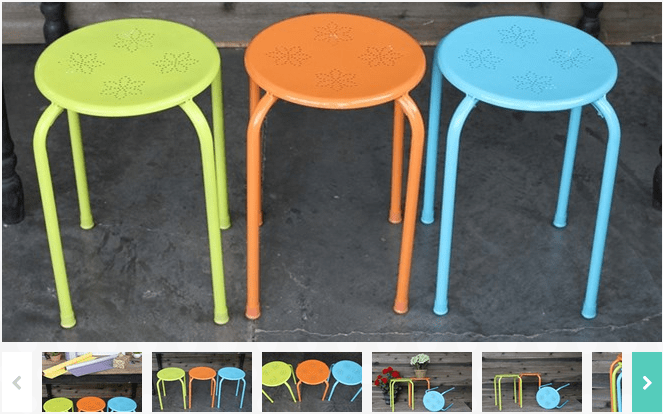 Powder Coated Indoor Outdoor Stool
Oh these are to cute! I would love to have a few for my deck. Jane has these Powder Coated Indoor Outdoor Stool for $7.99! They have them available in 3 different colors.
You do have to pay shipping of $5.00 for the first item and $1.00 for each additional item. So you get the best deal when you buy more then one.
Product Details:
These stools put the "fun" in functional! Fabricated from steel and then powder coated for durability; making these stools perform well outside, as plant stands, or as small stools. The top surface is 11.5 inches in diameter and features a flower hole-punch design. Each stool stands 18″ tall with plastic feet on the legs to protect your floors. Stackable, with 3 bright & sunny colors to chose from.