PJ Masks Live Discount Tickets for Seattle and Portland Shows – Prices start at $12!
This post may contain affiliate links and I may be compensated for this post. Please read our disclosure policy here.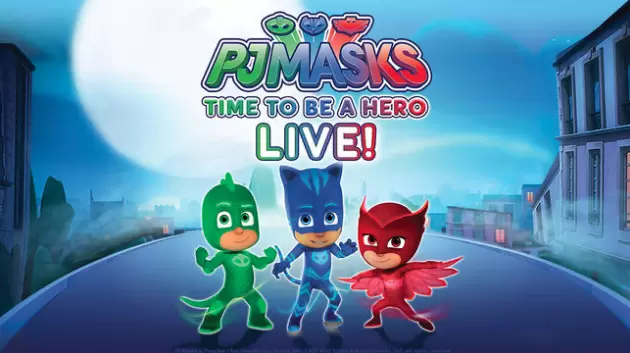 PJ Masks Live Discount Tickets for Seattle Show
The "PJ Masks Live" Show is coming to Seattle and Portland in the next few weeks and we have found discount tickets thru Goldstar.com, a popular online retailer for discount tickets around the Northwest. These tickets may sell out fast as they are only for 1 show in Portland & 1 in Seattle.
We've found prices for PJ Masks Live from $12 – $30 (reg $30 – $55) for the Portland Show.
The show will be held at the Schnitzer Concert Hall in Portland on Wednesday November 29, 2017 at 6:30pm.
We've found prices for PJ Masks Live from $15 – $25 (Reg $27 – $52) for the Seattle show.
The show will be held at McCaw Hall in Seattle on Tuesday December 5th, 2017 at 6:30pm.
Here's more information about PJ Masks Live:
Inspired by the hit animated series on Disney Junior, PJ Masks Live! Time to Be a Hero invites your kids along on an all-new musical adventure starring the famed trio of pajama-clad superheroes. As the story goes, "bedtime is the right time to fight crime" for Connor, Amaya and Greg — three average, everyday 6-year-olds who transform into Catboy, Owlette and Gekko after dark. There's plenty of interactive excitement to be had at Seattle's McCaw Hall when they battle it out with the Baddies in a high-energy stage show filled with music and acrobatics, designed for kids ages 2-6. Be part of the fast-paced fun as the fleece-footed pals embark on action-packed capers, solving mysteries and learning valuable lessons along the way.
More Discount Entertainment & Family Fun Options::
Find more discount entertainment tickets from Goldstar:
Harlem Globetrotters coming in December 2017 to Seattle
Mr Popper's Penguins Discount Tickets for November 2017 show in Seattle
And don't forget to check out our list of FREE & Frugal Events & Activities around the Northwest each week!