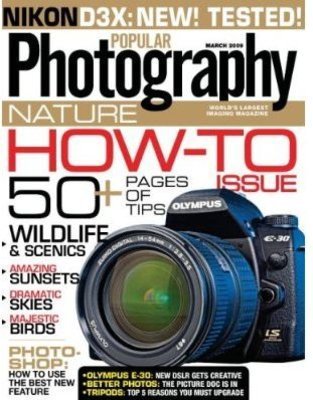 There are a handful of some great Photography magazines on sale at Discount Mags today! Photography magazines are expensive on the stands so be sure to share with anyone you know interested in photography.
The sale price should be automatically given to you when you add the magazine to your cart, no promo code needed. You can use promo code THRIFTYNWMOM on other magazines you find, for additional savings.
** Outdoor Photographer starting at $4.99/year (up to 3 years)
The editorial emphasis of this magazine is on the practical use of the cameras in the field. It looks at the modern photographic world by encouraging photography as part of a lifestyle. It motivates readers to make use of equipment and their talents in conjunction with recreational activities. In addition, its articles intend to inspire readers to seek new equipment, try new techniques and travel to new destinations.
** American Photo starting at $4.99/year (up to 3 years)
This magazine is for men and women interested in creative photography. It profiles the personalities behind the lens and their contributions to art, history, fashion, journalism, and advertising. American Photo often features reviews of exhibitions and books, readers' photos and requests and picture portfolios and stories on working professionals.
** Popular Photography starting at $4.99/year (up to 3 years)
Instructional how to pieces, reviews of the latest techniques and technologies, and, of course, great photography make this publication a must have for photographers of all levels.
** Digital Photo starting at $4.99/year (up to 3 years)
This magazine offers information on trends and news in the field of photography and computers. shows you how to take advantage of the exciting new world of photography as it relates to your camera and computer.