*Just a reminder that there are 2 performances of the Peter Pan performance this weekend if you're looking for something fun to do! 
As we have mentioned  earlier, Peter Pan is playing at the Kirkland Performance center starting this Saturday evening, April 12th and running through April 26, 2014.  The play is put on by the Lyric Light Opera of the Northwest, based out of Camano Is, WA.
You can buy your tickets at the box office at Kirkland Performance Center or call (425) 893-9900.  The Box Office is open Tuesday – Saturday from 12pm – 6pm.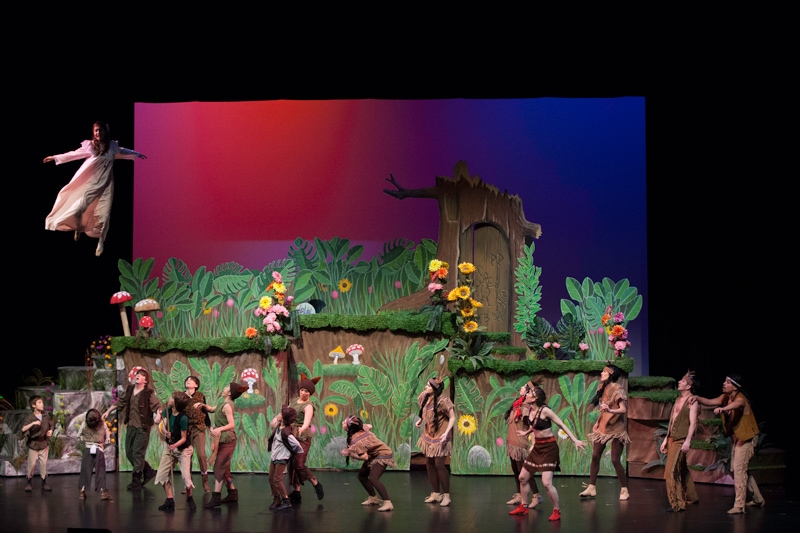 Here's a brief synopsis about the play:
 Join Peter Pan, Wendy, Michael, and John in the high-flying timeless Broadway musical that will whisk you away to a place where dreams are born and no one ever grows up! PETER PAN is one of the most beloved family favorites of all time. Peter and his mischievous fairy sidekick Tinkerbell visit the nursery of the Darling children late one night and with a sprinkle of pixie dust begin a magical journey across the stars that none of them will ever forget. In the adventure of a lifetime the travelers come face to face with a ticking crocodile, a fierce Indian tribe, a band of bungling pirates, and of course the villainous Captain Hook. PETER PAN is the perfect show for the child in all of us who dreamed of soaring high and never growing up.
Here are the dates for the performances:
Saturday 4/12 – 2pm
Sunday 4/13 – 2pm
Friday 4/18 – 7:30pm
Saturday 4/19 – 2pm
Friday 4/25 – 7:30pm
Saturday 4/26 – 7:30pm
Address for the Performance:
Kirkland Performance Center
350 Kirkland Ave
Kirkland, WA 98033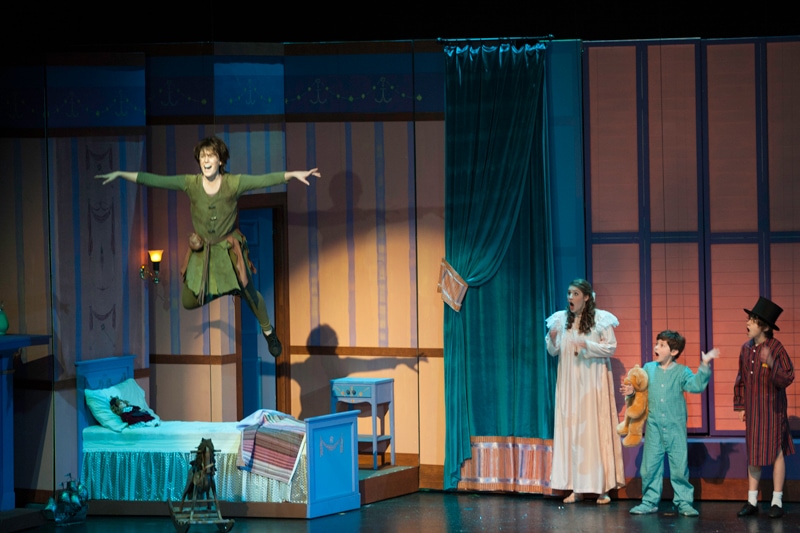 Ticket Prices:
Adult: $34
Senior: $31
Youth 12 yrs. and under: $24
Peter Pan Discounts:
If you're looking for a way to get a discount on Peter Pan, we had shared earlier about Goldstar discount tickets that are no longer available.  So, we've found some more discounts for you that are direct through the Kirkland Performance Center & your best ways to get a discount to this fun performance.
Friday Night Show Discount – $5 off  – Use coupon code: FIVEFRI
Saturday Discount: $4 off – Use coupon code: FOURSAT
Group Discounts:
Group of 5 – 9 – 10% off – Use coupon code: KPCFAM
Group of 10 or more – 20% off – Use coupon code: KPCGRP
Fine Print:
One discount per ticket.
No refunds/exchanges on previously purchased tickets.
Photography images courtesy of StageImages.com
Disclosure: Lyric Light Opera sponsored this post.  All opinions are 100% mine. See our disclosure policy  for more details.