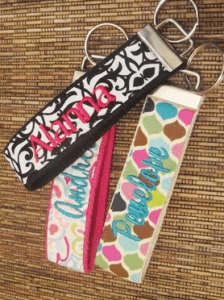 Personalized Key Fob
Get these cute personalized key fobs from Belle Chic right now! Each are on sale for only$9.99, plus they qualify for FREE shipping! This key fob will help you keep track of your keys especially when they fall to the bottom of the purse. They can also be worn on the wrist so you don't lose your keys. These make terrific gifts for teachers, friends, and new drivers! And at this price, you may need to get more than one!
How to get yours:
Go to Belle Chic.com.
Pick your style.
Choose your font.
Type what you want it to say.