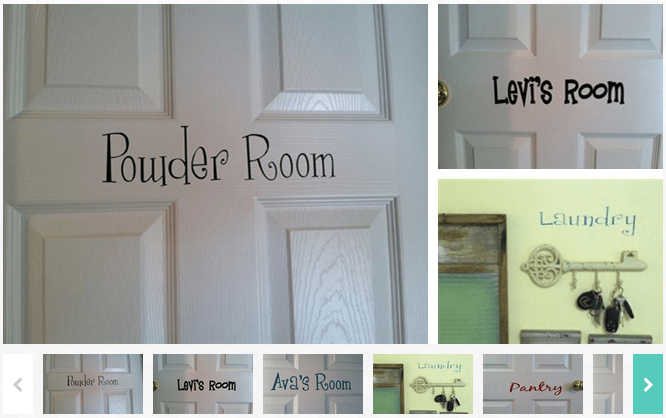 Personalized Door Vinyls
Oh now these are a cute idea. Jane has these Personalized Door Vinyls for $4.99! These would be cute for like the kids rooms. You get to pick the font and the color. Looks like they have 3 different fonts to choose from and 7 different colors.
You do have to pay shipping of $2.99 for the first item and $0.75 for each additional item. So if you bought more then one, you get the best deal. You could always order with a friend and share the shipping.
Product Details:
Vinyl will be approximately 3 inches tall and 12-24 inches wide depending on your word choice.