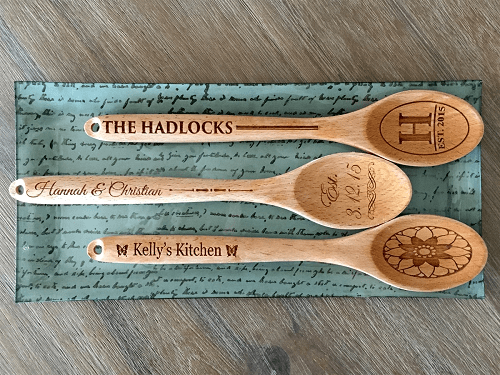 Personalized Decorative Wooden Spoons
Need a really personalized gift idea for someone? Check this out! You can get these Personalized Decorative Wooden Spoons for $5! These would be such a cool wedding gift!
Product Details:
Each made-to-order item ships within 3–5 business days, ensuring a quick turnaround for these personalized gifts and tokens.
Fine Print:
Promotional value expires Aug 18, 2015. Amount paid never expires. Limit 2 per person, may buy 3 additional as gifts. Online only. Extra fee for shipping. Ships within 3-5 business days. Merchant is solely responsible to purchasers for the care and quality of the advertised goods and services.