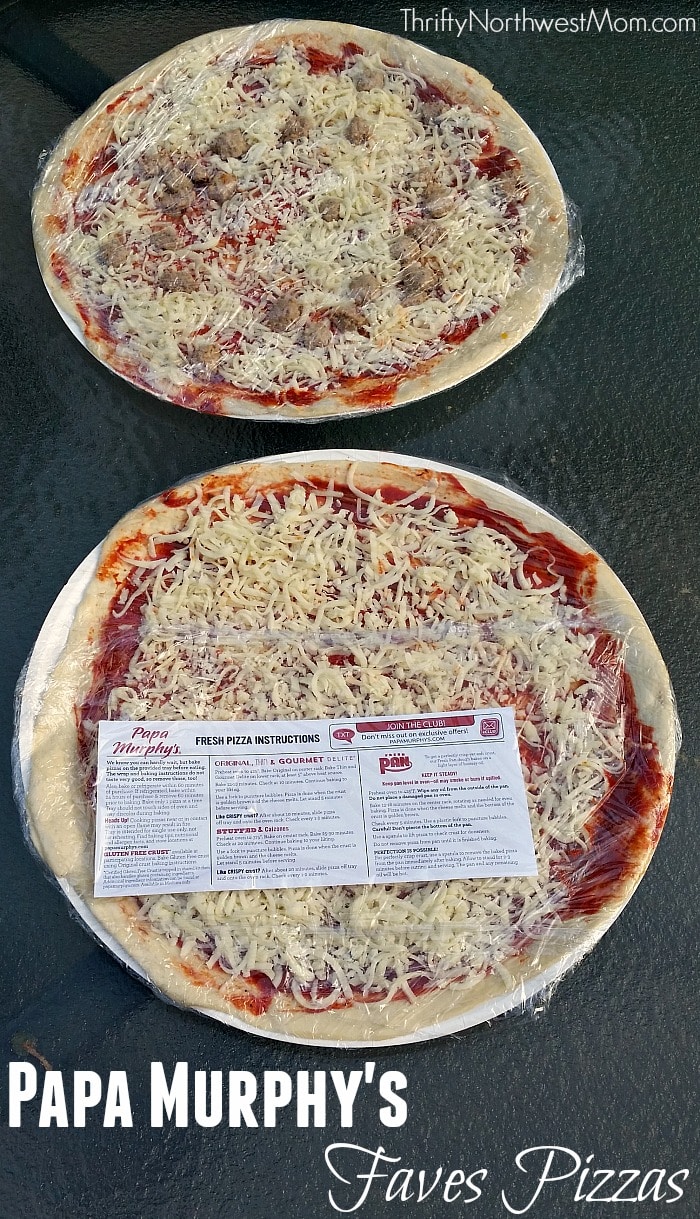 Looking for an affordable dinner option? Papa Murphys has three different Large Pizzas for $5 each! Get a pepperoni, Sausage or Cheese Pizza as part of their $5 Faves Pizza deal.  Although many stores have raised their price on the Faves, Today, 1/27/2017 all of the Fave Pizzas will again be just $5, online and In Store (you may need to show them this post in store)
(Update – many locations have raised their $5 fave prices to $6, so be sure to contact your local store directly to find out what they are currently charging for this special).
What is the $5 Fave Pizza? They are lighter (meaning less hearty) versions of their regular pizzas. The toppings tend to be less than your standard pizza, but my kids love them, and they are a great way to feed a crowd! My kids end up picking off many of the toppings anyway, so I don't think they notice the lighter toppings at all. I will often pick one up for my kids, so the adults can enjoy a pizza of our choice without any complaining. Personally, I like them better then other pizza chains $5 options since I can bake them at home at our convenience.
You might also want to check out Papa Murphys $10 Tuesday Special that they are running now during the summer. We love this offer too! It's any size, any kind of pizza for $10 on Tuesdays.
This is available at participating locations – so be sure to call ahead and confirm that your store will be participating. Leave a comment below if you can confirm your location will be participating!
Find more great restaurant deals here!