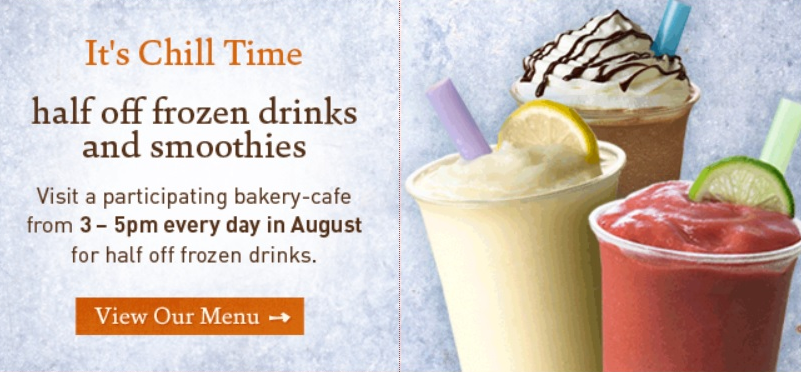 Enjoy a half priced frozen drink from Panera Bread the entire month of August from 3 – 5 pm! You can choose from many different types of frozen drinks like a Frozen Lemonade, Frozen Mocha, Frozen Caramel, or a smoothie. All are half priced between the hours of 3-5 pm every day in the month of August. The best part is you won't need a coupon to get this deal.
Find a Panera Location near you.
Thanks My Frugal Adventures!