Pacific Coast Getaways – 15% off Coupon Code for Groupon Getaways

Pacific Coast Getaways – 15% off Coupon Code for Groupon Getaways
Today & tomorrow, Friday August 15th & Saturday August 16th, Groupon is offering a 15% off coupon code for all their Groupon Flash Getaway sales. This is a great sale to take advantage of saving on a vacation as you can save up to a maximum $50 discount.
To take advantage of the 15% off coupon code, use the code: GETAWAY15 at checkout. Limit of 1 deal per customer.
Here are a few Northwest getaway ideas: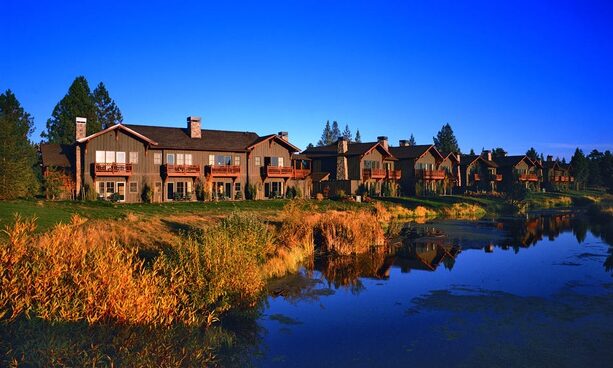 Located in Bend, Oregon . Stay at the 4 Diamond resort of Sunriver Resort in central Oregon for stays as low as $97/night. They have availability into December, so it could be a great option for fall weather or even into the winter & ski weather, with Mt Bachelor just 20 miles away.
What's available:
Stay for two in a lodge village king room – From $97/night (depending on the date) – after 15% off coupon code = $82.45
Stay for four in a lodge village double room – From $97/night – after code = $82.45
Stay for six in a lodge village suite – From $140/night  – after code = $119
Amenities:
Five restaurants
Four golf courses
Nature center and observatory
Sage Springs Club & Spa
Several outdoor pools
Fitness center and indoor lap pool
Complimentary resort-wide transportation
Complimentary WiFi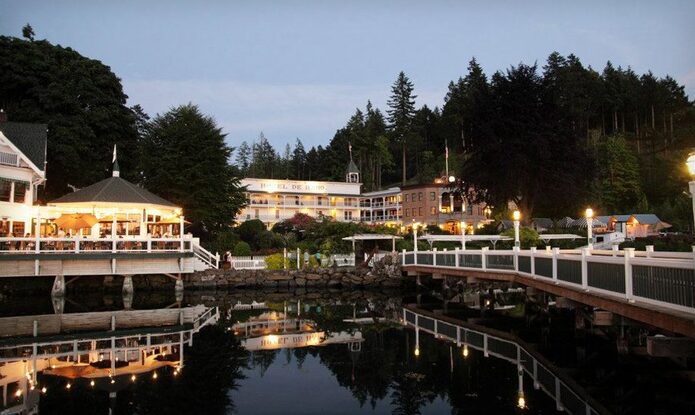 Stay at Roche Harbor Resort on San Juan Island for just $259 for 2 nights. After the 15% off coupon code, that's just $220.15 for 2 nights or $110.07/night. This is a great price for staying on San Juan island & near Friday Harbor, and at this particular resort, which is well known & has even hosted guests such as Teddy Roosevelt.
This area is also an awesome location for whale watching – especially the Lime Kiln State Park nearby this resort.
What's Available:
The $259 rate for 2 nights is only Mon-Wed nights from 9/1 – 10/30, but from 11/1 – 12/25, it is valid for any night stay.
Stay for 2 in the McMillin suite – $259 for 2 nights – after 15% off code = $220.15 or $110.07
Stay for 4 in the Quarryman Hall room – $259 for 2 nights – after 15% off code = $220.15 or $110.97
Amenities:
Three restaurants
Spa
Heated outdoor pool
Playgrounds, gardens, and bocce courts
377-slip marina
Complimentary WiFi
Whale watching
Kayaking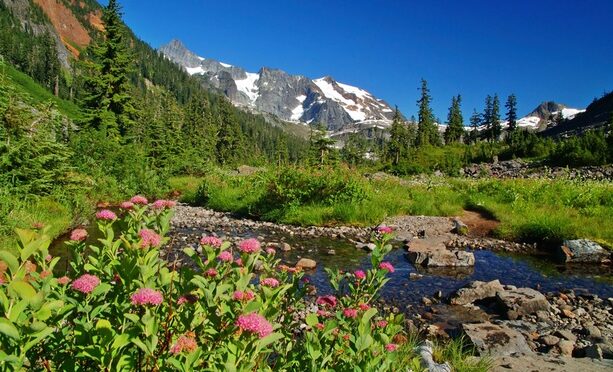 Burlington is a great base area for a number of day trips, such as trips to Mt Baker or Baker Lake (only about 30 minutes or less to Baker Lake), numerous spots along the North Cascades Highway (Ross Lake, Diablo Lake & more) for hiking & exploring or on your way to a ferry out of Anacortes to the San Juans or Victoria, BC.
The deal for Fairfield Inn & Suites is a great one as the price starts at just $85/night, but also includes a $20 credit to Bob's Burgers & Brews restaurant.  There is also a complimentary continental breakfast in the morning and a nice indoor pool.
What's Available:
Stay for two in a king room – From $85/night  – $72.25 after 15% off coupon code + $20 credit to restaurant
Stay for two in a king room with whirlpool – From $88/night – $74.80 after 15% off coupon code + $20 credit to restaurant
Stay for four in a double-queen room – From $121/night – $102.85 after 15% off coupon code + $20 restaurant credit
Stay in a king studio – From $121/night – $102.85 after 15% off coupon code + $20 restaurant credit
Amenities:
Complimentary breakfast
Indoor pool
Fitness center
Tesla charging station
Free WiFi