Oriental Trading Company – FREE Shipping
This post may contain affiliate links and I may be compensated for this post. Please read our disclosure policy here.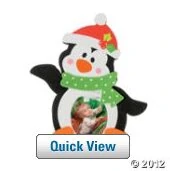 Holiday Penguin Photo Frame Magnet Craft Kit – $5.99 for 12 frames or $.50/ea
Oriental Trading Company is back with their FREE shipping offer thru Friday November 16th at 9:59pm pst. All you need to do is use the promo code:   WCE3688 at checkout to get free shipping on your order. 
This is an excellent time to look at some fun Christmas crafts or any little stocking stuffers for your kids. I used to buy the Oriental Trading Company crafts to use with my kiddos when I worked in the schools. They had some fun foam frames they could decorate & then I'd take their picture so they could give it to their parents as a little Christmas gift (see pictured above for one example)
Make sure to check out the clearance section, too, as you can always find some awesome deals to use year-round to stock your craft supplies for the year.
If you're a Sunday School teacher, they also have a number of projects that would be perfect for Christmas or other Sunday School projects, so make sure to check out all the different options. They also have a full section of teaching supplies – I used this site frequently when I was an educator to buy items for craft projects, little trinkets for treasure box prizes & more.
Here are a few fun ideas I found: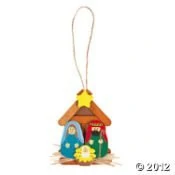 Nativity set of 12 for $2.39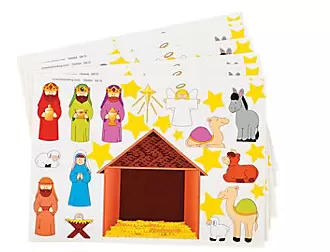 Make a Nativity Scene Stickers – $3 for set of 12 (I love to put these in my girls' stockings)
Design Your Own Paper Dolls $1.29 (24 pack)
There are so many more great deals to find. Let us know what you favorites are!