Oriental Trading Company is offering up FREE shipping, no minimum order required. Free shipping will be available through 6/18 with promo code WCE3284 (enter at checkout).
I love when Oriental Trading Company offers free shipping. I shop the Sale and Less then Perfect sections and stock up on crafting supplies for the kids.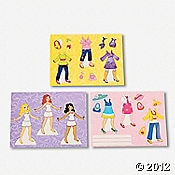 My favorite find this time was this set of 12 paper dolls sets for only $1.19!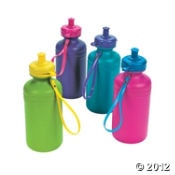 For example the Less then Perfect section currently has 12 Neon Water Bottles for $6.99. That's $.58 a piece. These could be fun favors for a party.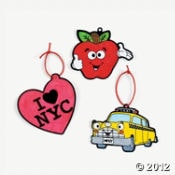 In the Sale section I found 12 piece foam craft sets starting at $.49. The one pictured above is $.79 for 12!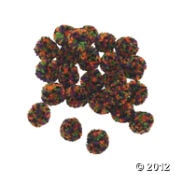 You can get a 24 piece set of pom poms for $.99. In addition to party planning supplies, I love to grab these sale craft items and add them to jars to keep on display for my kids to do crafts. Add glue and construction paper and the kids keep themselves busy for quite some time creating.
How fun would these treat boxes be to use for summer outings, or school lunches next year. Get 12 of them for $.99.
Thanks FB Fan Jenifer!