Oriental Trading Company – FREE Shipping Today Only
This post may contain affiliate links and I may be compensated for this post. Please read our disclosure policy here.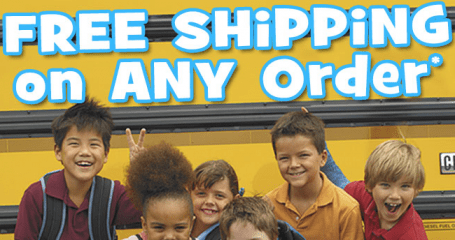 Today only, Oriental Trading Company is offering FREE shipping on any order (no minimum purchase amount needed), when you use promo code WCE3503. If you shop thru Ebates, you'll get an additional 2.5% cash-back on your purchase.
This is a great time to stock up for back to school items for your kids, fall crafts, or think ahead to buying birthday party favors, holiday items & more. I usually buy something when Oriental Trading Company offers their free shipping deals. They have so many great clearance items, I just cannot resist dropping a couple of dollars, and we keep our craft area stocked this way.
If you're a Sunday School teacher, they also have a number of projects that would be perfect for Easter or other Sunday School projects, so make sure to check out all the different options. They also have a full section of teaching supplies – I used this site frequently when I was an educator to buy items for craft projects, little trinkets for treasure box prizes & more.
Here are a few fun ideas I found: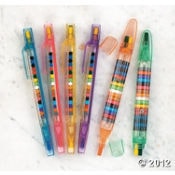 Glitter Pens $3.99 per pack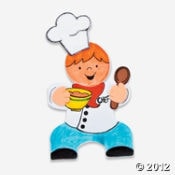 Design Your Own Paper Dolls $2.59 (24 pack)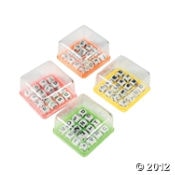 Get a dozen of these letter games for $1.99 total in the Less Then Perfect section (looks like Boggle to me!)
$3.49 for a dozen kites in the Less Then Perfect section, could be for for a party (I once used kites to decorate a drop ceiling in our Sunday School class – turned out cute!)?
Let us know what great deals you find!