Oriental Trading Company – FREE Shipping (Halloween Costumes For $3.79!)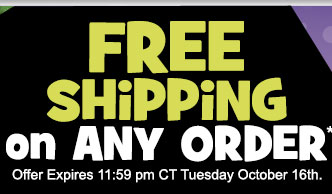 Update, this free shipping offer has been extended for two more days. It will now be available through 10.19!
Through 10.19  tomorrow (10/16), Oriental Trading Company is offering FREE shipping on any order (no minimum purchase amount needed), when you use promo code WCE3642 . They are also having a Halloween sale with items marked up to 75% off!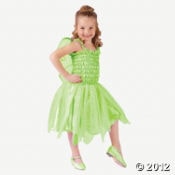 There are Halloween costumes for sale, starting as low as $3.79! This  fairy costume above would be only $3.79 shipped, with the free shipping promo code!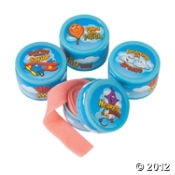 12 pack of roll up gum for $1.59.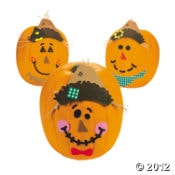 $1.39 for a Pumpkin Decorating kit (for 6 pumpkins) 
There is also Halloween candy, party supplies and decor on sale for up to 75% off.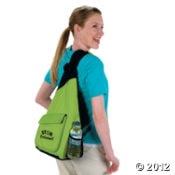 Sling backpack $2.39
This is a great time to stock up for Christmas items for your kids, fall crafts, or think ahead to buying birthday party favors, other holiday items & more. I usually buy something when Oriental Trading Company offers their free shipping deals. They have so many great clearance items, I just cannot resist dropping a couple of dollars, and we keep our craft area stocked this way.
If you're a Sunday School teacher, they also have a number of projects that would be perfect for Easter or other Sunday School projects, so make sure to check out all the different options. They also have a full section of teaching supplies – I used this site frequently when I was an educator to buy items for craft projects, little trinkets for treasure box prizes & more.
Here are a few fun ideas I found: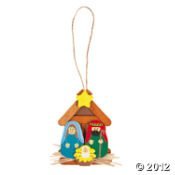 Nativity set of 12 for $2.39
Lunch bags for $.59 for big bag of them!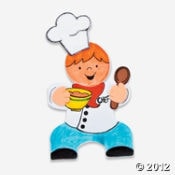 Design Your Own Paper Dolls $1.29 (24 pack)
There are so many more great deals to find. Let us know what you favorites are!