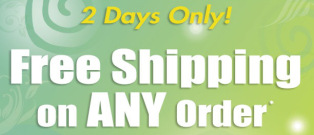 Oriental Trading Company is offering FREE shipping right now through Tuesday 3/12 at 10pm pst. No minimum order is needed to get FREE shipping.  All you need to do is use the promo code: FSFW50 at checkout to get free shipping on your order. 
They offer lots of great ideas for inexpensive Easter basket fillers as well as Sunday school items for Easter Sunday. You can also find St Patricks Day items as well as birthday, crafts & much more.
Make sure to check out the clearance section, too, as you can always find some awesome deals to use year-round to stock your craft supplies for the year.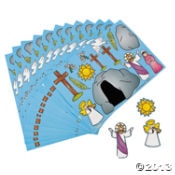 My kids love these sticker sets! Get this resurrection sticker set (12) for $2.79 shipped.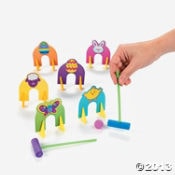 Its $1.79 for this set of 12 mini Easter themed croquet game.
Get 12 of these candy bracelets for $1.79 (this is a favorite of my daughters kindergarten class – the kids love these!)
There are so many great deals to find. Let us know what you favorites are!