Oriental Trading Company – FREE Shipping Extended through January 24th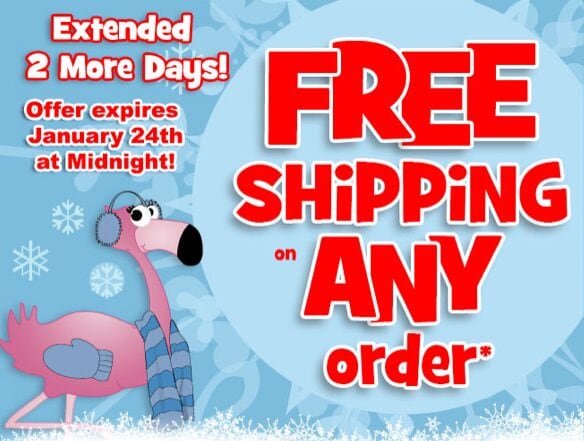 *Update: Oriental Trading has extended their FREE shipping (no minimum purchase) offer through Thursday January 24th at midnight!! So, make sure to check out any fun Valentine's Crafts, ways to stock up your craft supply & more!
*****************
Oriental Trading Company is back with their FREE shipping offer today only (1/22) until 9:59pm pst. All you need to do is use the promo code: WCE3817 at checkout to get free shipping on your order. 
This is an excellent time to look at some fun Valentines Day crafts or any cards for your kids. Shop the clearance or last chance sections for the best savings too!
Some Ideas – 
Valentines Day Wreath Kit – $2.39
50 Piece Valentine's Day Fun Bands – $2.49
24 Valentine Fun Bracelets for $2.59
Make sure to check out the clearance section, too, as you can always find some awesome deals to use year-round to stock your craft supplies for the year.
If you're a Sunday School teacher, they also have a number of projects that would be perfect for Christmas or other Sunday School projects, and a full section of teaching supplies – I used this site frequently when I was an educator to buy items for craft projects, little trinkets for treasure box prizes & more. Last sale I bought a craft project (birthday hats you decorate) for my daughters kindergarten class, and the teacher said they loved it. It was a great way to contribute for less then $2 out of pocket for me!
There are so many more great deals to find. Let us know what you favorites are!