Organic Produce – Get $20 Worth For $10 (Multiple NW Locations!)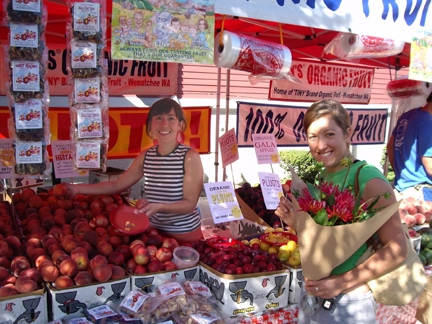 Tiny's Organic Produce is selling on Tipprs deals today. You can purchase a $20 voucher for only $10. There are 26 Tinys Organic Produce locations throughout the Northwest (from Bellingham to Tacoma, and over to Wenatchee).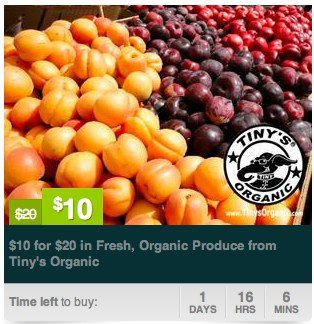 Best part is that these are Farmers Markets, so not only can you get a deal on Organic produce, but you can spend a day perusing the market (many of these include live music and fun during the summer too!).  The Pike Place Market is one of the locations, so if you plan a visit there this summer this would be a great voucher to have.
Fine print:
Limit per person: 1 (+2 as a gift)
Promotion Expires on August 30, 2012
Voucher is valid at any Tiny's Organic farmers market location
Visit the Tiny's Organic website for any questions and live support
Limit one voucher per person
Thanks Coupon Connections!