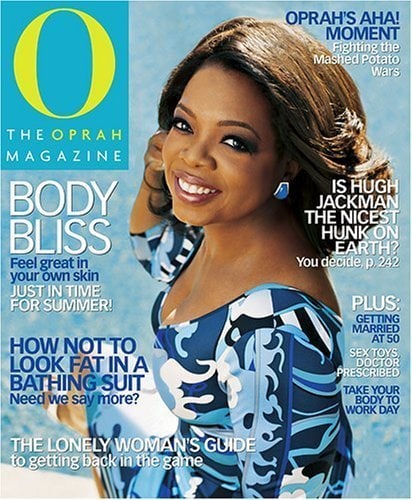 Save on The Oprah Magazine Today!
Thru tomorrow, you can subscribe to O, The Oprah Magazine  for only $6.95 per year (87% off the cover price)! You can order up to 4 years at this price! Just enter coupon code at checkout: THRIFTYNWMOM
This offer expires Tuesday 3/21 at 8:59pm pst.
More About The Oprah Magazine:
O, The Oprah Magazine, is the magazine subscription for today's smart woman. Every issue features great food and diet advice, beauty and health tips, financial planning, articles on social issues, book reviews and more. Learn to live a happier life with one of the most trusted women in America. Subscribe today and transform your life!
If you find another magazine you like at Discount Mags as well, use the coupon code: THRIFTYNWMOM & you should get 20% off the order price (this may not apply to all magazines, but it does work for most of them)
Save