Online Auction for Savings on Summer Camps, Vacation Getaways & more!

Spirit 105.3 Online Auction – Savings on Summer Camps, Vacation Getaways & more
Have you ever bid on an online auction? It's similar to a regular auction, but you can do it from the comfort of your home and without any of the pressure that comes from a live auction. Plus, the big benefit to an online auction is that you have plenty of time to research the options to see what you're interested in bidding on and find out all you can about it.  It's so easy to start bidding, too – it runs just like Ebay and setting up an online profile is easy and you can be ready to go in just a few minutes.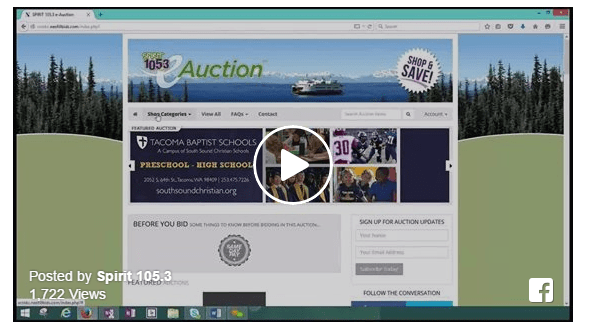 VIDEO: How Easy Is the SPIRIT e-Auction Really? Let's find out!
Spirit 105.3, a local Seattle radio station, is having their big, twice a year Spirit e-Auction going on right now. It lasts 4 weeks and they are currently on Week 4, the final week, which will end on Monday May 23rd at 10am. If you head over to Spirit 105.3's online auction right now, you'll see a number of auction items available to bid on right now until Monday, May 23rd, 2016 at 10am. This is your last chance to bid, this week, so check it out before the auction ends.
You can also check out this list of affordable family fun activities all available on the auction this week!
You can see all the  items up for bid in the auction when you look by category at different items & it will have a blue button (instead of a "Bid Now" green button) .
Using an online auction like the Spirit 105.3 auction is a way that you can find significant savings for things like home improvement, saving on appliances, family fun activities, saving on vacation & much more. They have such a large selection of auction items for sale throughout the E-Auction this month of May.
Here are some of the highlights of the deals we found on the E-Auction site::
We've found a few of our favorite deals you can check out at the Spirit E-Auction for Week 4 – remember this week's bidding will end on Monday May 23rd at 10am. So, get those bids in before the bidding ends!
Family Fun Ideas – Bellevue Challenge Course & Zip Tour for a fun family adventure, Mt Rainier Railway & museum, & Evergreen Speedway
Date Night or Girls Night Out Ideas – Private tasting at Infused Gourmet Company for the foodies
Summer Camps – They have a variety of summer camps available on the Auction site right now. This is an area that it is very rare to find significant savings, so I'd definitely check the camps out if you're interested in finding a summer camp for your children.  A new camp option they have available right now is the DigiPen Institute of Technology – Project FUN Summer workshop where kids can learn video game programming, art & animation, game design, engineering, music & sound design & more. What a unique camp for kids elementary to high school!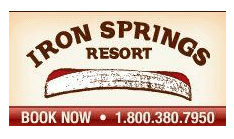 Vacation Getaways – These are the auction items I'm most interested in as you could get a significant savings on lodging for local Northwest resorts.  There are beach resorts, and vacation with a purpose opportunities too! I found resorts at Ocean Shores, Leavenworth, and more.
 Check out all of the e-Auction deals here too!