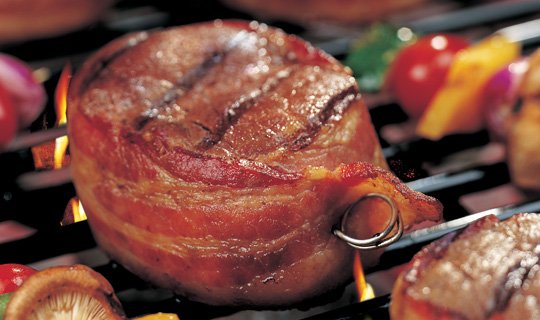 Omaha Steaks is on Plum District today with their Top Seller Pack. Pay $59 for an Omaha Steaks Package ($165 value). The following package includes (+ FREE Shipping!):
2 (5 oz.) Filet Mignons
2 (4 oz.) Boneless Pork Chops
4 Boneless chicken breasts (1 lb. package)
6 (4 oz.) Omaha Steaks Burgers
8 (3 oz.) Gourmet Jumbo Franks
6 (5.75 oz.) stuffed baked potatoes
Omaha Steaks provides the finest, highest quality meats and sides that are backed by a 100% guarantee. There was recently a Grilling Package available (very close tot he Family Funtimes Feast package), that I ordered for my family and we really enjoyed it. It is good stuff! You can find all of the fine print for this deal here.