More New Things Coming to Disneyland in 2017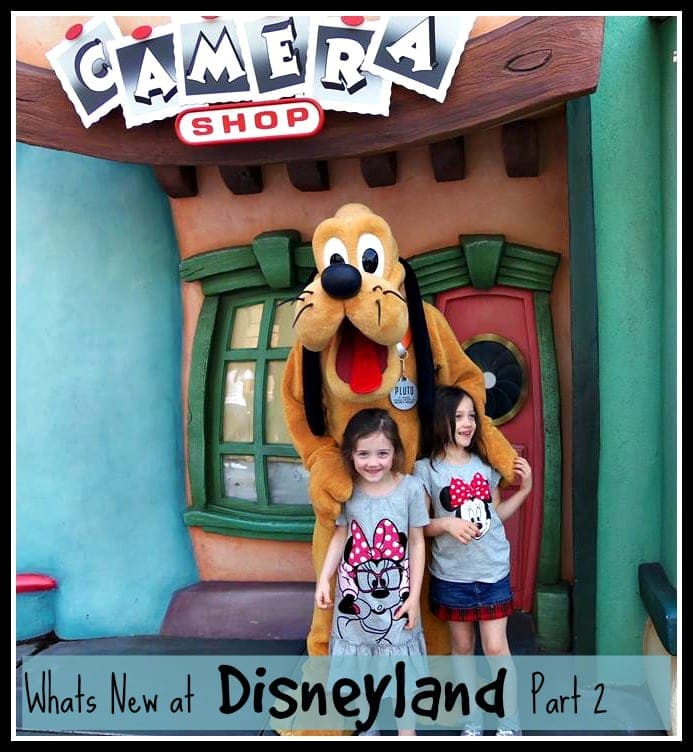 Whats New At Disneyland for 2017 – Part 2
Remember when we shared all the new and exciting things happening in Disneyland in 2017 (part 1)? Well, over the past month, Disney has shared even more events coming to the Disneyland Resort in 2017. It's definitely going to be an exciting year at the Happiest Place on Earth and one you won't want to miss.
Your 2017 Disneyland vacation will be even better when you book it with Get Away Today. Not only will they help you plan it, but you can count on the best prices and service. Make sure to use promo code ThriftyNW to save an extra $10 off your 2-night or longer Southern California vacation package.
If you're trying to decide on the best date to go or wondering what will be going on during your already-booked trip, we've got you covered. Make sure to read part one here and then check out what else is happening in 2017 below:
Beauty and the Beast will be an enchanting focus for Fantasyland, starting March 17th. The Village Haus Restaurant will transform into the lively Red Rose Taverne, complete with Beauty and the Beast murals. Here, they will serve French-inspired meals and signature drinks. Our favorite part is that you'll be able to try the Grey Stuff! It has only been available in Disney World before now and is said to be delicious.
On top of the new taverne, you'll be able to meet Gaston and purchase special Beauty and the Beast merchandise from the Royal Reception. The Royal Theatre will also be sharing Mr. Smythe and Mr. Jones' take on Beauty and the Beast. It's the perfect thing to watch after snacking on a baked treat – Grey Stuff dipping sauce included – from Maurice's Treats. They haven't announced when the celebration of the tale as old as time will be ending, but we hope it stays as long as possible!
The Disney California Adventure Food & Wine Festival has been announced for March 10th through April 16th. The festival returned last year after a long hiatus and was such a hit that it is returning this year. The best part is that it will be a daily event instead of weekends only, making it easier for everyone to enjoy.
Visit during the festival and you'll be able to enjoy California-inspired delicacies from more than eight kiosks around Disney California Adventure. On top of the delicious food, you'll have the chance to enjoy food and wine presentations from celebrity chefs and local breweries. If your dream is to meet Robert Irvine, Duff Goldman or Cat Cora then you won't want to miss the 2017 Disney California Adventure Food & Wine Festival.
Guardians of the Galaxy – Mission BREAKOUT! finally has an opening date. Your family will be able to help Rocket Raccoon free his friends on May 27th. We don't know about you, but we can't wait to experience The Collector's fortress and new music for this ride!
Rivers of America will be re-opening on May 27th as well. That means your family will be able to enjoy Tom Sawyer's Island and the Mark Twain Riverboat once again. The nighttime spectacular Fantasmic! will also be returning with the opening of the Rivers of America area. Summer is becoming a better and better time to go to Disneyland.
The Summer of Heroes will run in Disney California Adventure from May 27th through September 10th of this year. It's a limited-time celebration perfect for the Marvel-lovers in your family. On top of the new Guardians of the Galaxy ride, you'll be able to dance off with galactic characters and even meet Groot. The best part is these will be year-round experiences.
The Summer of Heroes event will also include some limited time events, like the Avengers Training Initiative and Heroic Encounter: Black Widow. In the Avengers Training Initiative, young recruits will have their abilities tested by Black Widow and Hawkeye. In the heroic encounter, guests will be able to meet Black Widow several times each day as she arrives in her armored Avengers vehicle. There's no better way to get your little recruits ready for the Avengers!
As you can see, 2017 is getting better and better at the Disneyland Resort. There are so many exciting things both returning and debuting, just in time for spring break and summer vacations. You can get the best price when you plan your 2017 Disneyland vacation through Get Away Today. It's easy – just book online at getawaytoday.com or give their agents a call at 855-GET-AWAY! Whichever you do, don't forget to mention promo code ThriftyNW to save an extra $10 off your 2-night or longer hotel and ticket Southern California package.
Dont forget to check out all the best and current deals on Disneyland tickets here too!