New Favado Grocery Shopping App for iOS & Android Devices!
This post may contain affiliate links and I may be compensated for this post. Please read our disclosure policy here.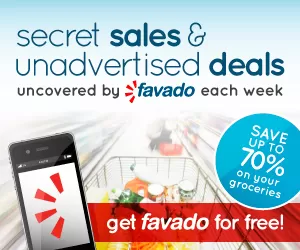 Just wanted to remind folks to sign up for this app. I have been using it for a few weeks now, and it has come in so handy. Not only can I make my grocery list on the go, from my phone, but I love it for those last minute store stops. I ran into Walgreens yesterday (got a call from my teen that he needed some things) – and was able to pull the Favado app up on my phone and find the best prices, and was able to save quite a bit off that stop with no pre-planning! (Sia)
We are really excited about the launch of the new Favado Grocery Shopping App which is now available for iOS and Android devices! Favado is a FREE mobile savings app we think you'll love because it's a way to have all of your favorite stores deals in one place to help you save time & money by finding which store is offering the best deal on your favorite products.
We are part of a team of bloggers who are working together to select all of the sales and coupons for each store to show you the best deals of the week, plus a full list of any of the sales advertised that week at that store. By using Favado on your mobile device to easily search your store's deals, you can save up to 50 – 70% on your groceries!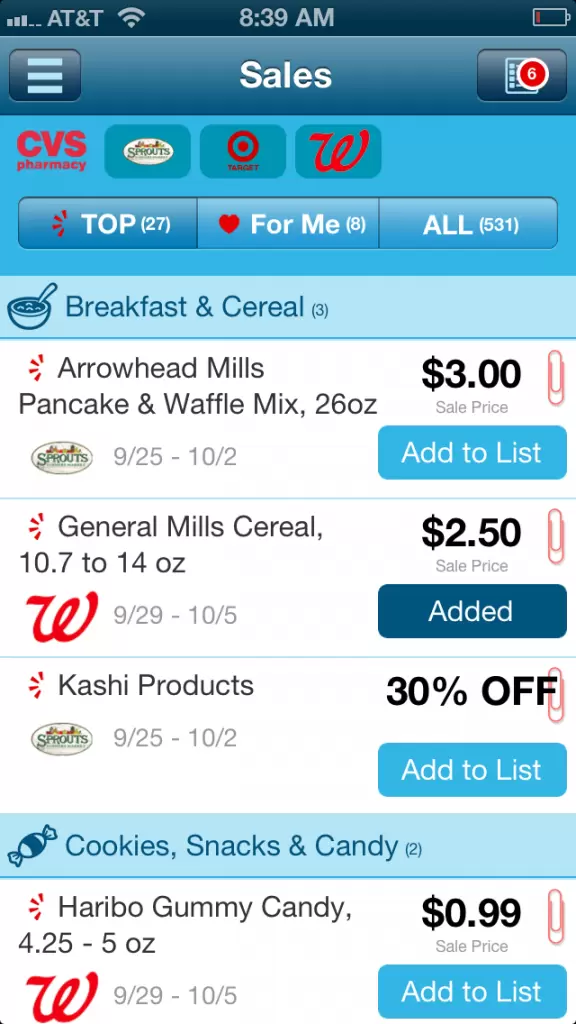 We have been providing you lists of store coupon matchups in a printable grocery list format for the last few months on our site, so you can check off the items you're interested in buying and then email or print that list for an easy grocery shopping list.  
Favado will look very similar in that it will show you the deals for the week at each of your local stores and then you can use that list to create a grocery checklist to then email to yourself or to use right in the store to help you save! It's just a different option for those of you who prefer to use apps on your mobile devices – you'll still be able to find the regular coupon matchups on our blog. 
The great thing about Favado is that it features national grocery, drugstore and big box stores as well as regional chains and more stores are being added weekly. You can easily scan all your favorite stores' deals, organized neatly by categories or search by product to find the best prices that week.
How to Sign up for Favado:
1) Enter your information at Favado.com to create an account.
2) Next head to the Android or iTunes store to download the app
3) Use the login information you used for Favado to sign in to your new account on the app
How does Favado Work?
Favado ~ The App Trailer from Favado App on Vimeo.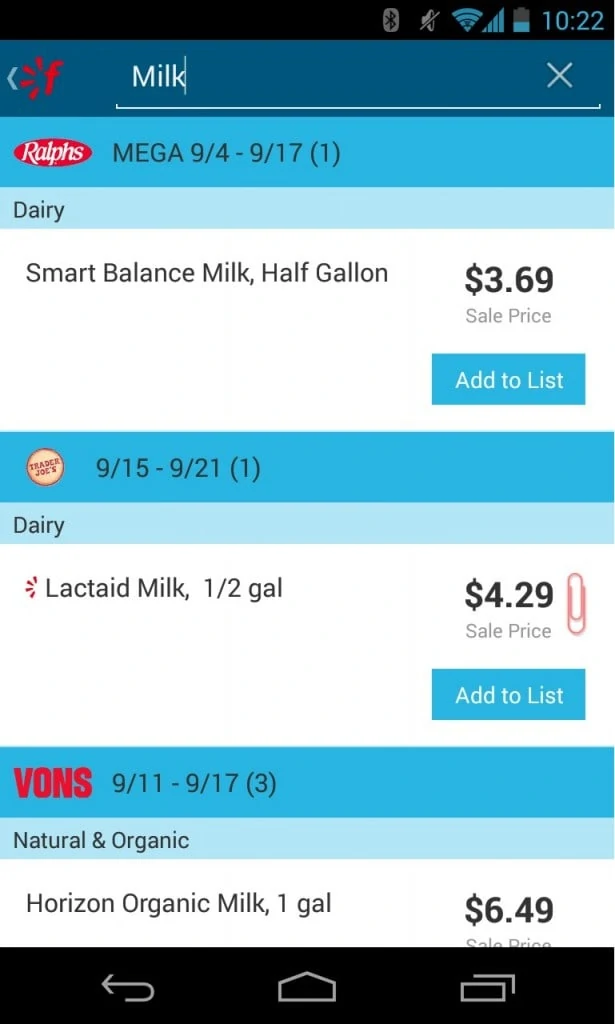 1.  Price Comparisons for the Best Deals at local stores  – 
Compare the prices between specific items across multiple stores at the same time, so you can find which store has the best price on your favorite products.
2. Easy Organization –
Save time by building and sharing shopping lists for the week. Do this easily on the go – in the carpool line or waiting at a sports game. No need to pull out all the ads to compare prices – Favado puts all the sales in one place!
3. Top Deals –
Store experts go thru the ad and pick their favorite "top deals" for the week, so you can see the best deals at a quick glance for your favorite stores.
4. Personalized sales
Save your favorite products and brands to your "Faves" list & then you'll see stores that offer sales on your favorite items. This way you can shop for the brands you love, but still find the best savings. You can also s
5. Notifications
If you hate missing a sale, sign up for notifications of when new sales start at your favorite stores.
6. Coupon Matching
Not only will you see the best deals, you can also see if there are any coupons for those items. If you'd rather not look for coupons, you can keep it simple with just the prices of the items. But for those of you who like to look for more ways to save, see a list of the coupons that match up with the sales.
As you can see, Favado not only offers you a variety of ways to save more money, it also will be a huge timesaver for you to be able to find the best deals in stores while you're shopping or while you're on the go so you can be better prepared.
Give Favado a try  and let us know what you think!