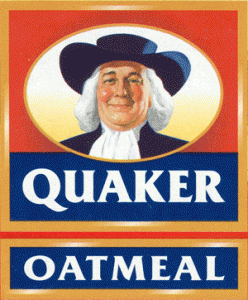 Update: This coupon is already gone – let's hope they bring it back soon since it went so quickly!
Here's a *hot* coupon you'll want to print off right away at Red Plum.com – $1 off 1 Quaker Instant Oatmeal, Quick, or Old Fashioned Oats.  January is the month that we see all the big sales for oatmeal & if it's anything like last year, you could get FREE oatmeal with this $1/1 printable coupon, if they have Quaker Oatmeal on sale around $1/box later in the month.  It's valid thru 3/31/11, so don't use it right away – wait for the perfect sale to use the coupon!
Thanks The Coupon Project!