Nepal Glass Beaded Bracelets $3.99!
This post may contain affiliate links and I may be compensated for this post. Please read our disclosure policy here.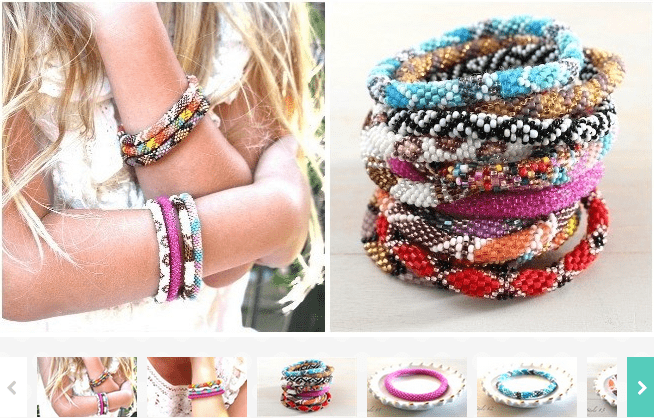 Nepal Glass Beaded Bracelets
Check out this cool bracelet deal you can grab on Jane. They have these adorable Nepal Glass Beaded Bracelets for $3.99! They have 13 different ones to choose from too.
You do have to pay shipping of $2.99 for the first item and $0.00 for each additional item. So you get the best deal if you buy more then one.
Product Details:
These beautiful glass beaded bracelets were handmade by women in the Kathmandu Valley of Nepal! Each bracelet is handmade with glass beads and crochet on a cotton thread by the Nepalese women. They are sized at 7 inches to easily roll over your wrist.