MVP 5K Challenge with Shawn Kemp- 5K Run & Walk + Free Kids Events
This post may contain affiliate links and I may be compensated for this post. Please read our disclosure policy here.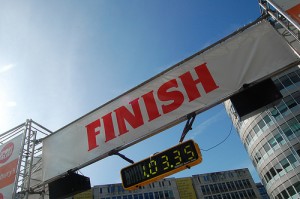 I'm taking a break from the deals today to share something that is heavy on my heart. I don't normally post about things like this as I know that there are so many stories out there of people who are struggling with cancer & other life-threatening illnesses, job loss, & much more. However, I wanted to take an opportunity to share with you about a special man, Andrew Moritz, a former Husky basketball player & his courageous fight against cancer. The reason his story is heavy on my heart is that he is an extended family member of mine (his mom & my mom are not only cousins but close friends).
Andrew was diagnosed 3 years ago this winter with a rare form of cancer, desmoplastic round cell tumor, a rare, aggressive, soft-tissue cancer. He has been fighting this cancer with strong determination, undergoing 38 chemo treatments, radiation treatments & more.  Recently, he was told that he is out of options, but he is not giving up & looking at alternative treatments.
Andrew's story was featured in the Seattle Times Sports section today by writer Steve Kelley (Friday October 13th) – make sure to read the story online if you didn't get the paper. It is a powerful article.
I am sharing this story with all of you for two reasons:
1) Need for Prayer –
More than anything, Andrew & his family need prayer right now – as many people praying as possible because he needs a miracle. If you are a person who believes in the power of prayer, I ask that you pray for Andrew in his fight against this cancer.  I believe strongly in this verse: "For where two or three come together in my name, there am I with them" – Matthew 18:20.
2) MVP 5k Challenge (Run or Walk) at Green Lake Park, Seattle – Saturday October 22nd at 10am –
This a special event to raise money for all of Andrew's significant medical expenses from almost 3 years of fighting this cancer. I would love it if you shared about this event with friends & family who might be interested in a fun family event & a chance to get out & enjoy the beautiful scenery around Green Lake while supporting Andrew's fight against cancer.
It's actually a pretty cool event organized by former WNBA star & current Seattle Storm broadcaster Adia Barnes.  Not only will there be a 5k run & walk, but also fun kids events such as a kids basketball relay dash & other fun kids dashes (kids events are FREE).
Local NBA celebrity Shawn Kemp will be there as well to meet & greet folks at the event!
Find out more information about the MVP 5K Challenge. You can also read Andrew's blog – The Year of the Comeback to find out more information about his courageous fight against this rare form of cancer.