Mor Furniture For Less – Get $200 To Spend for $49 (WA.,OR.,CA.)!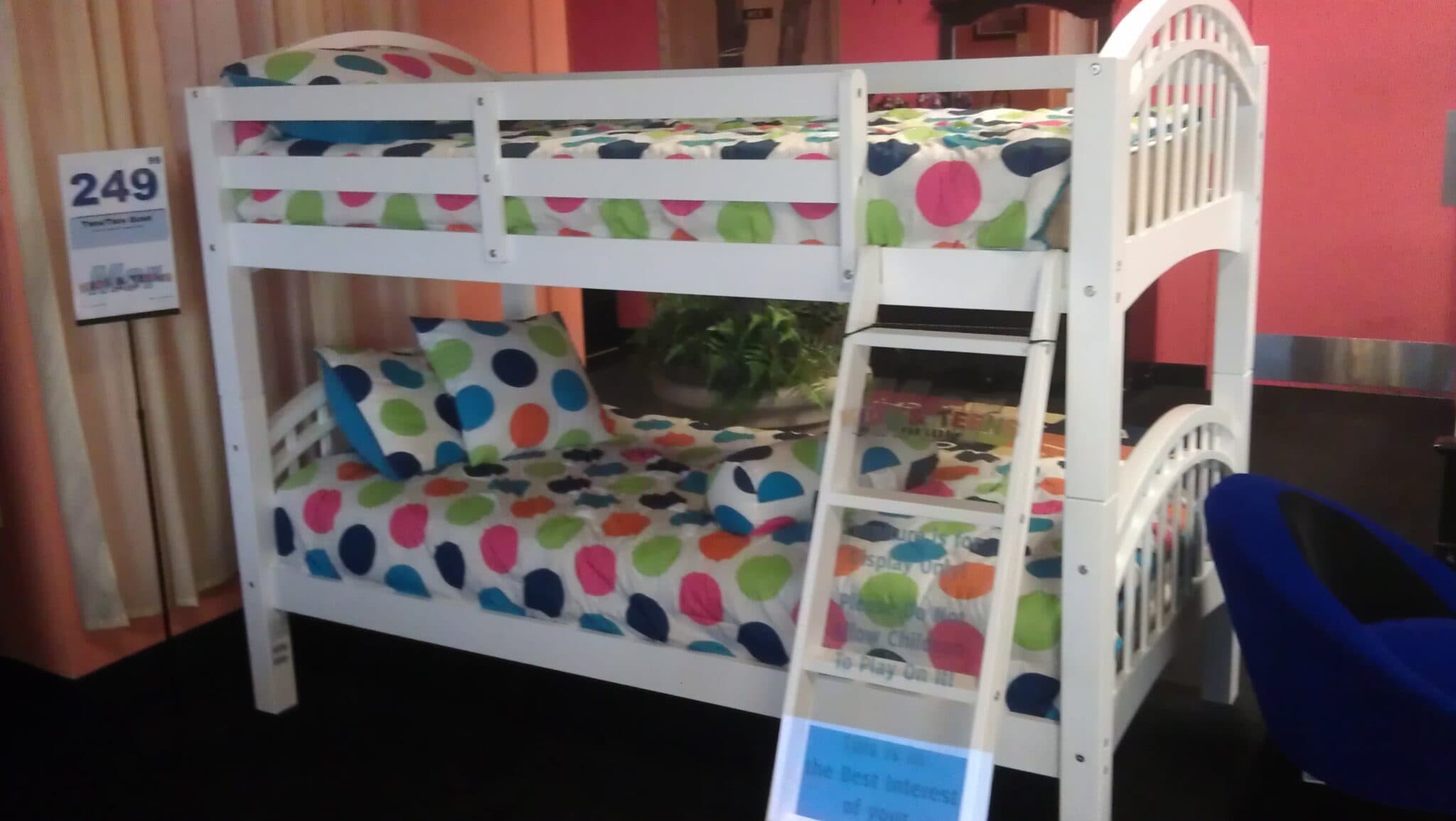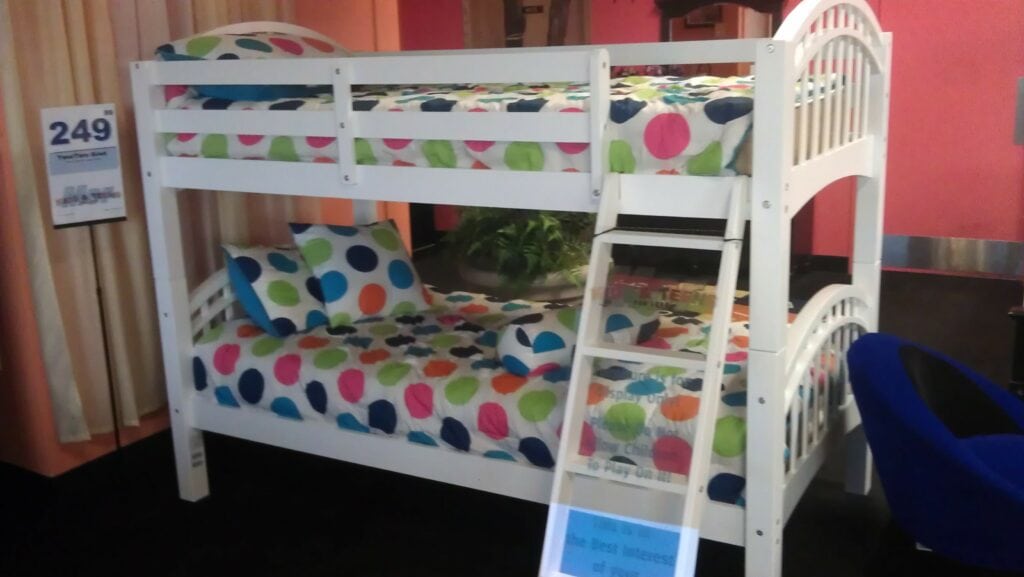 Spotted Fox is back with another great deal for  Mor Furniture for Less deal!!! Pay $49 to get a $200 voucher to spend at Mor Furniture for Less. That is over a 75% savings on furniture.
Even better, this voucher has almost no restrictions (see below for the two restrictions that do exist) so you can use it on sale or clearance merchandise, increasing our savings percentage. Its available to use at the 4 Washington, 3 Oregon and 11 California locations.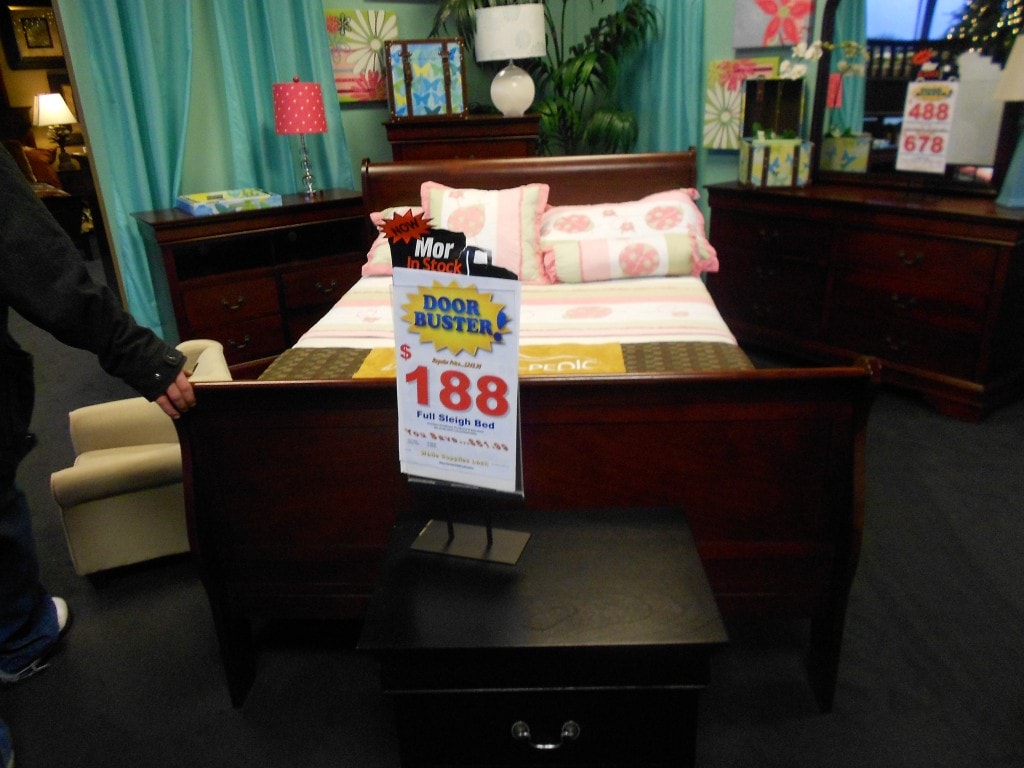 I personally got one of these vouchers the last couple of times, and can verify that the deal works just as described. I had no issues redeeming my voucher (easy!). Even better, I shopped on one of their No Tax Days, and had to pay nothing more the cost of the voucher for this full sized sleigh bed we got my teenage son yesterday!!
Jen did this deal too, and got the bunk beds shown at the top of the page for her girls. I was just in the Tukwila store yesterday, and the same bunk beds were available for $200 (extra $49 off) – so they would cost you just $49 for the voucher out of pocket if you shop on a no tax day!!
Here is how this deal works:
Here are some other items I found in the Tukwila store (on 1/6) for around just the cost of the voucher (**Note – inventory and pricing will change based on locations, sales, stock, etc. This is just meant to show you examples of inventory we found available in the Tukwila store on 1/6, as an idea of how far the voucher will get you):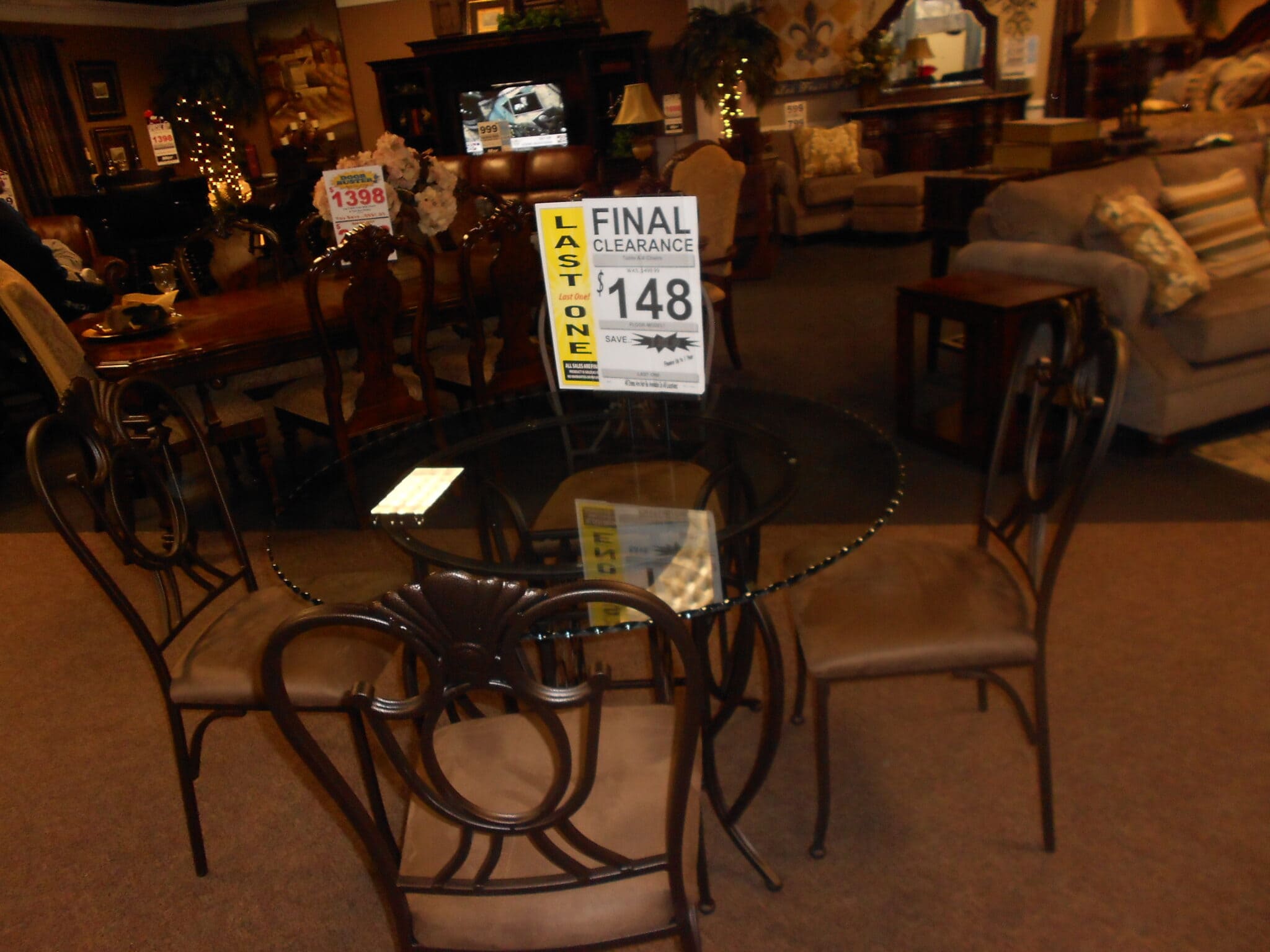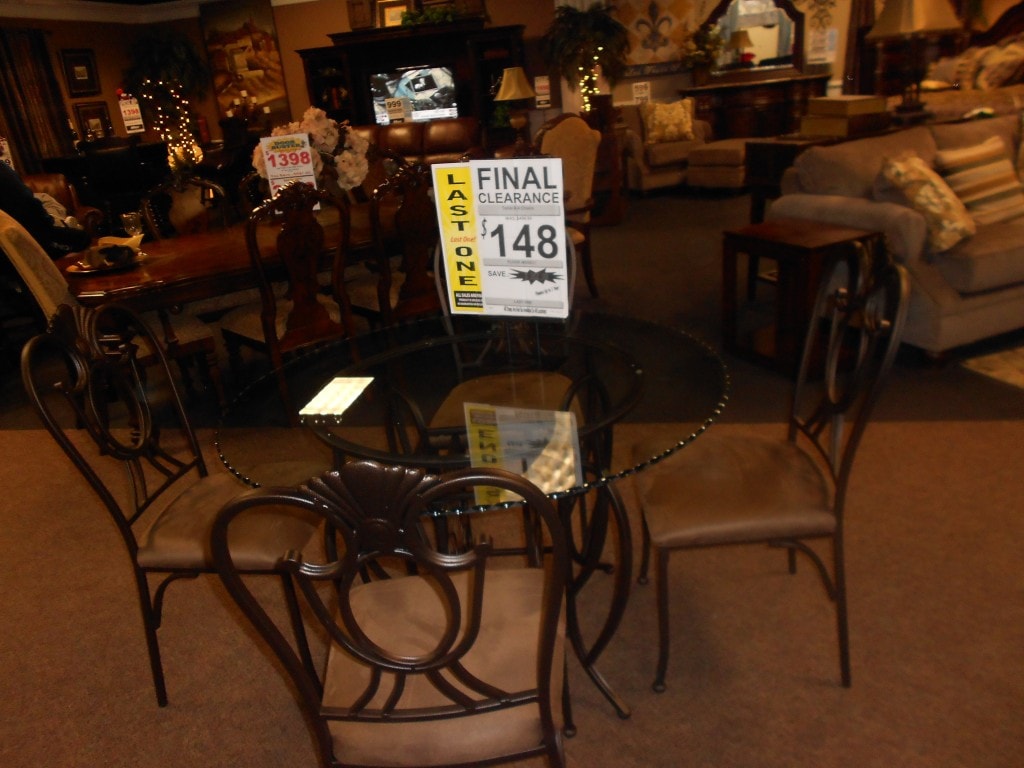 Dining table and 4 chairs for $149 (add two more $25 dining chairs in the clearance section and get it all for the price of the voucher)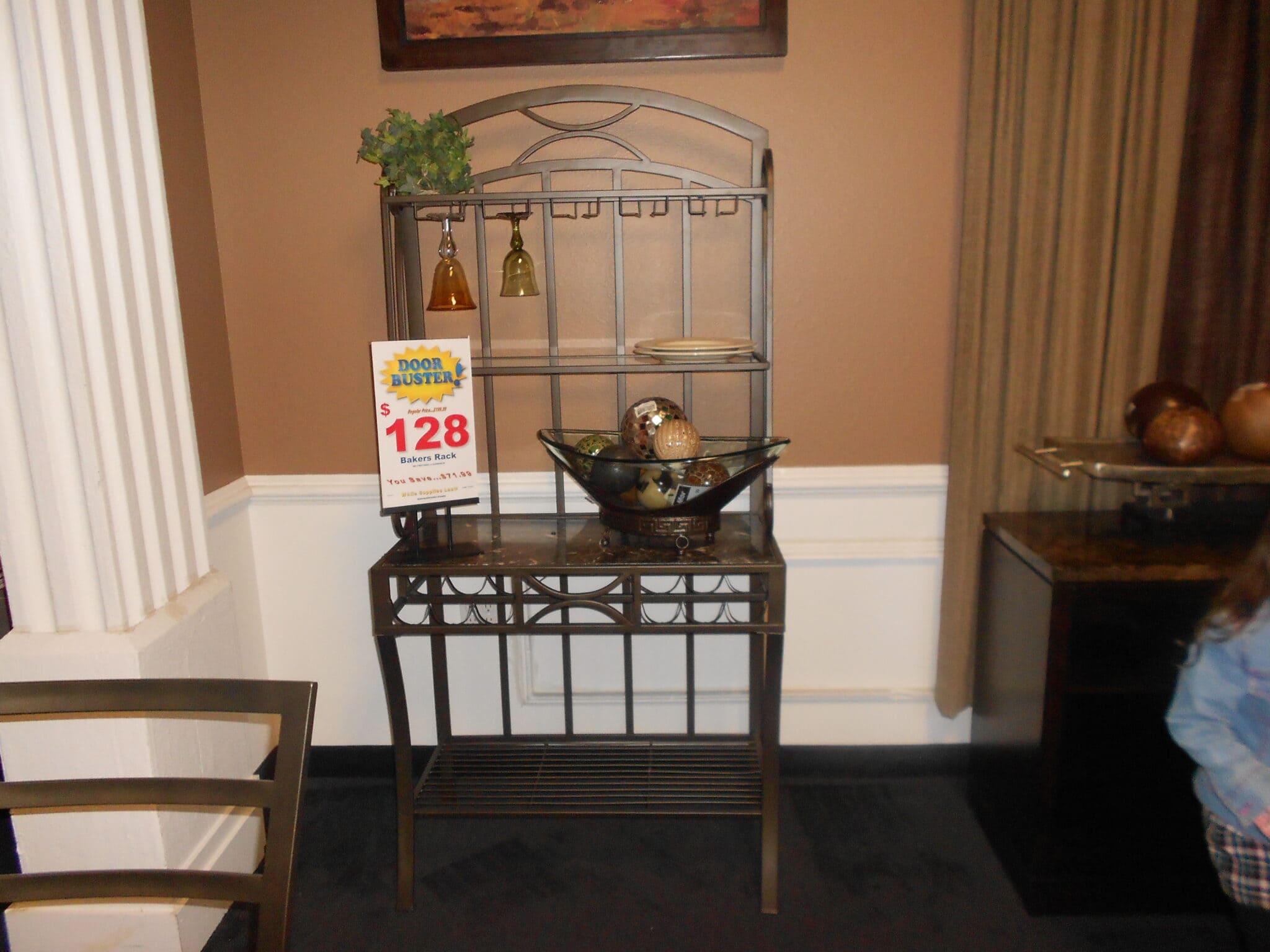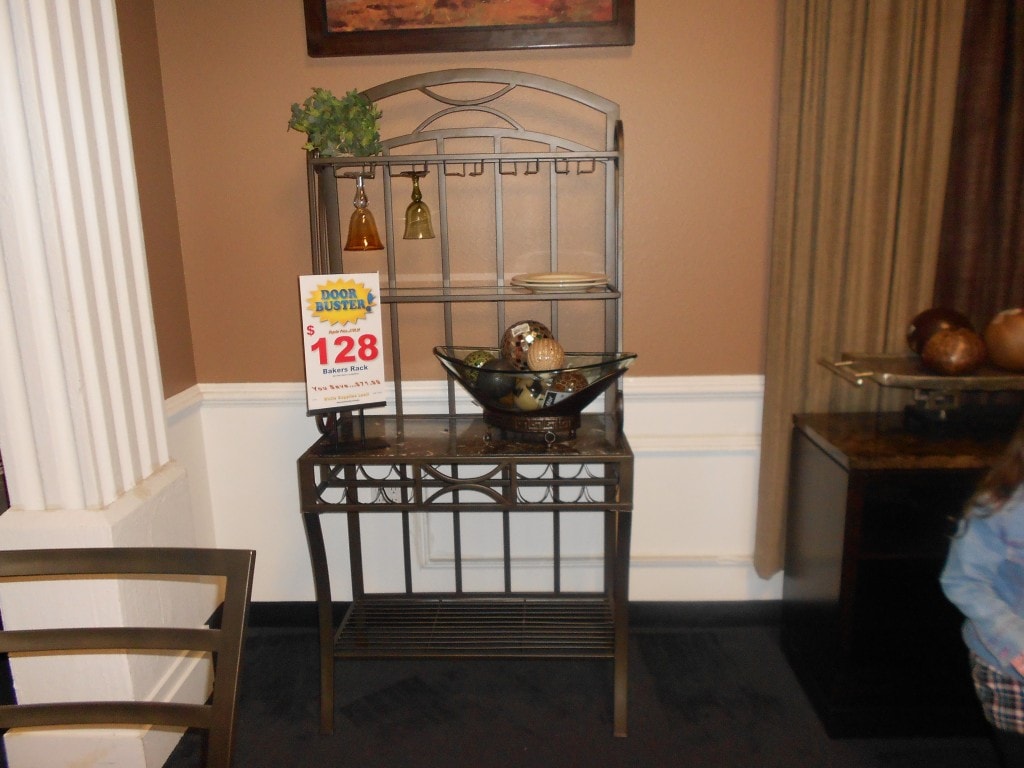 Wine Rack/ Counter for $128.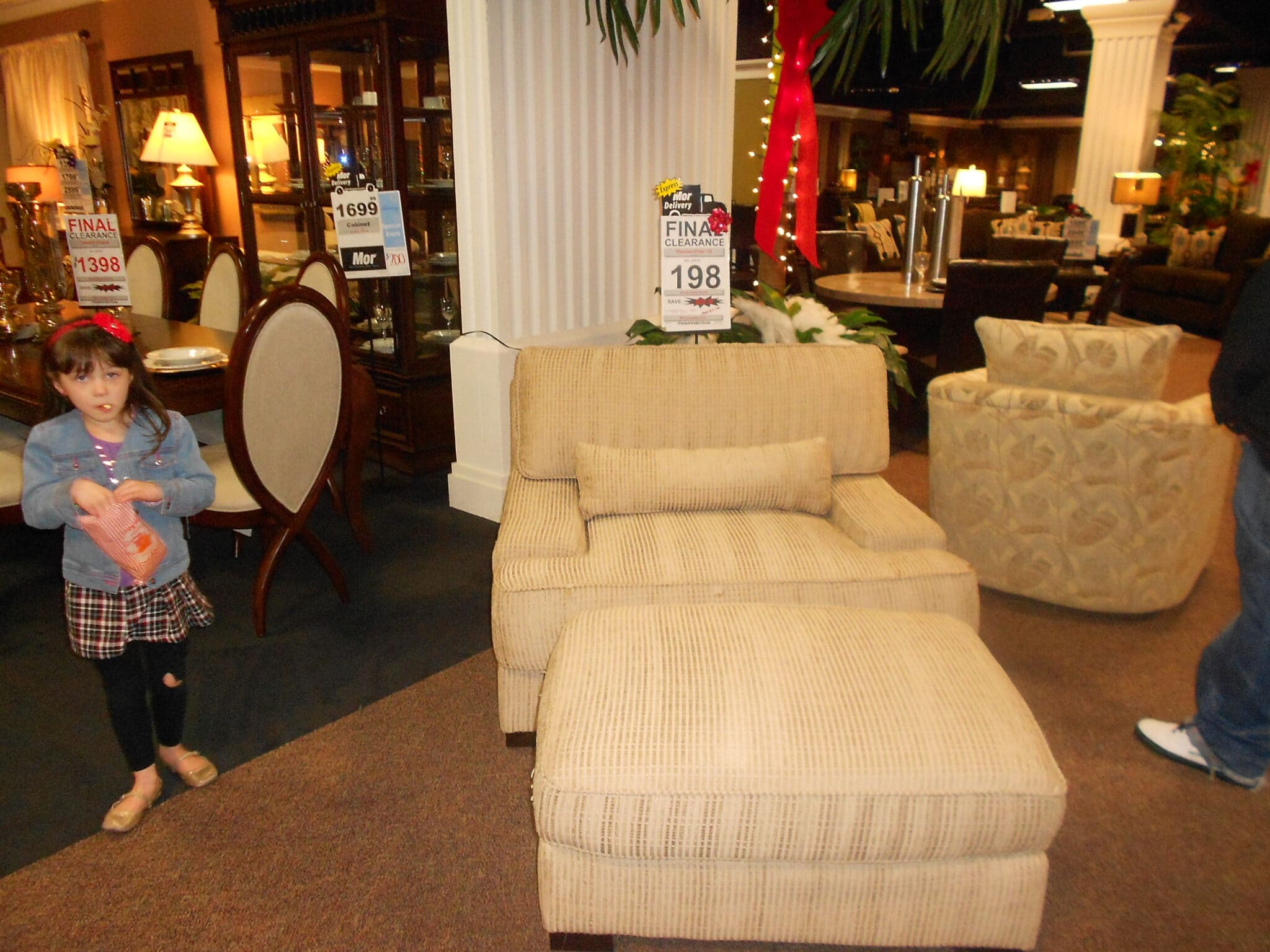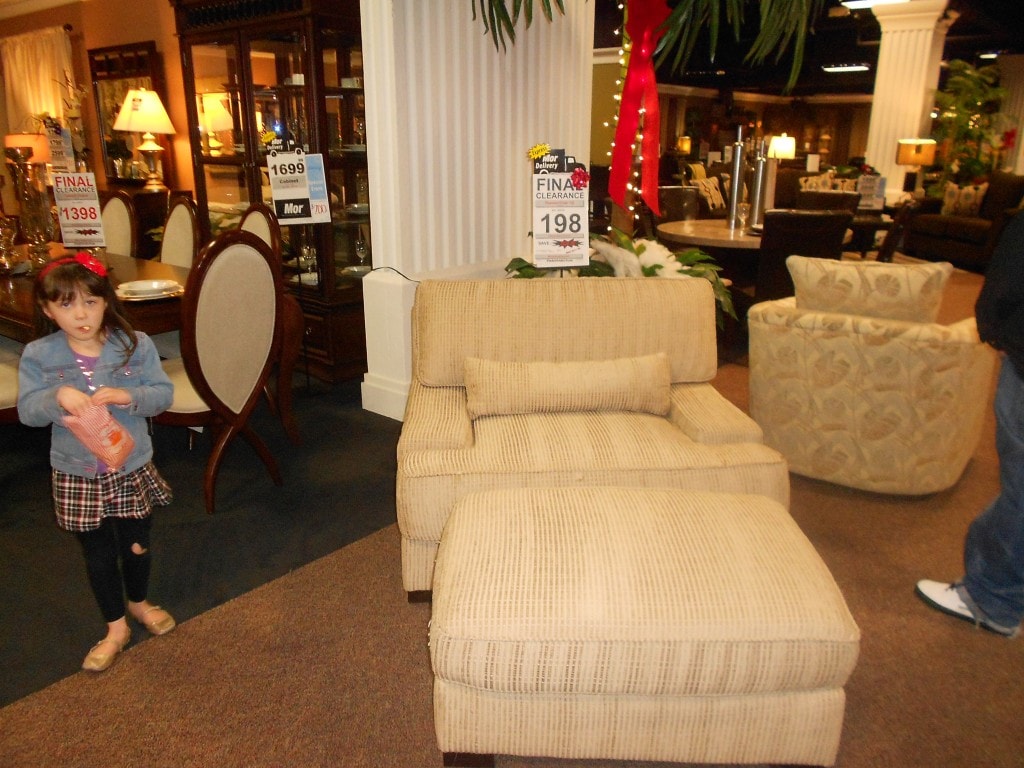 Chair & Ottoman for $198!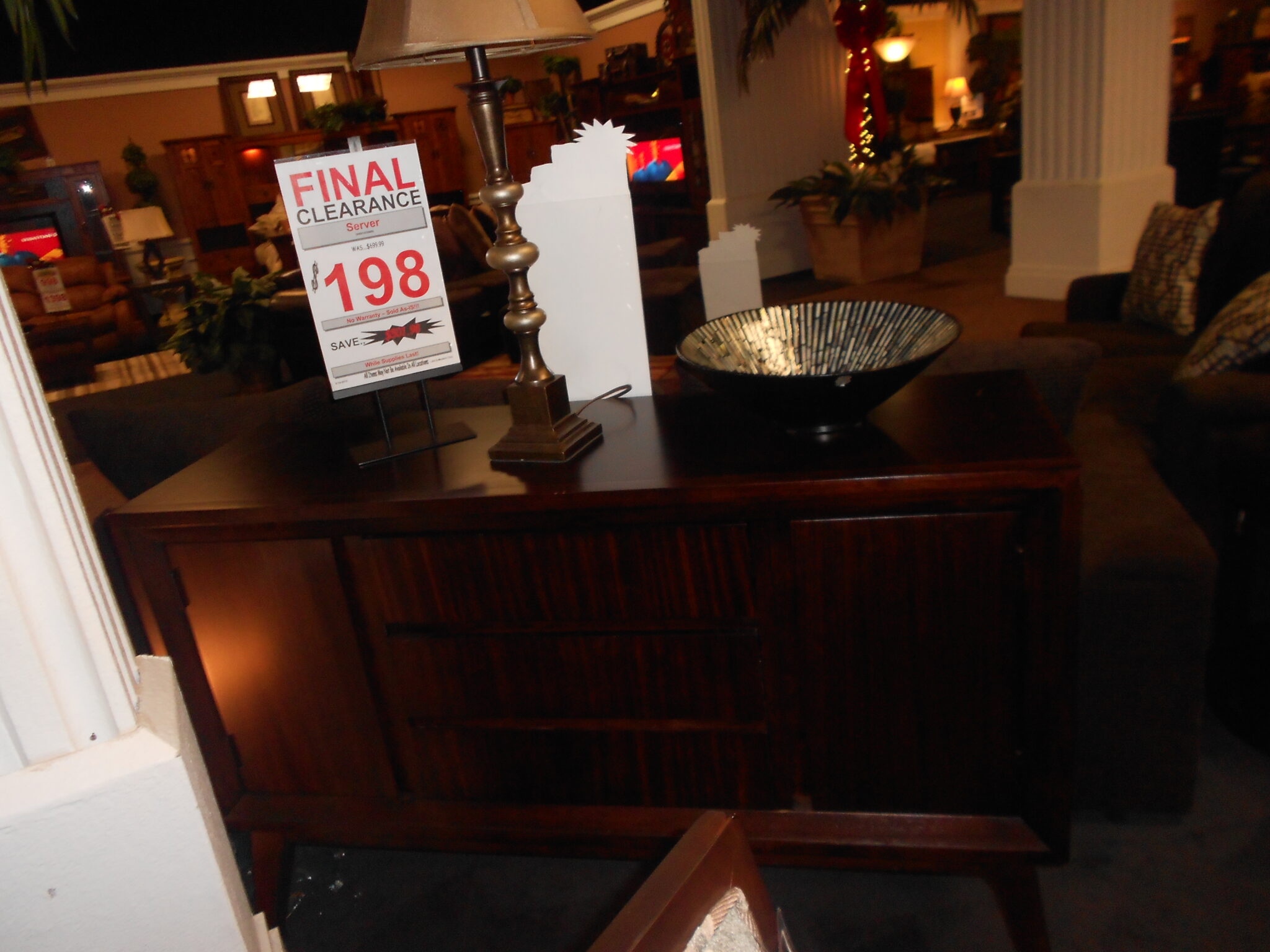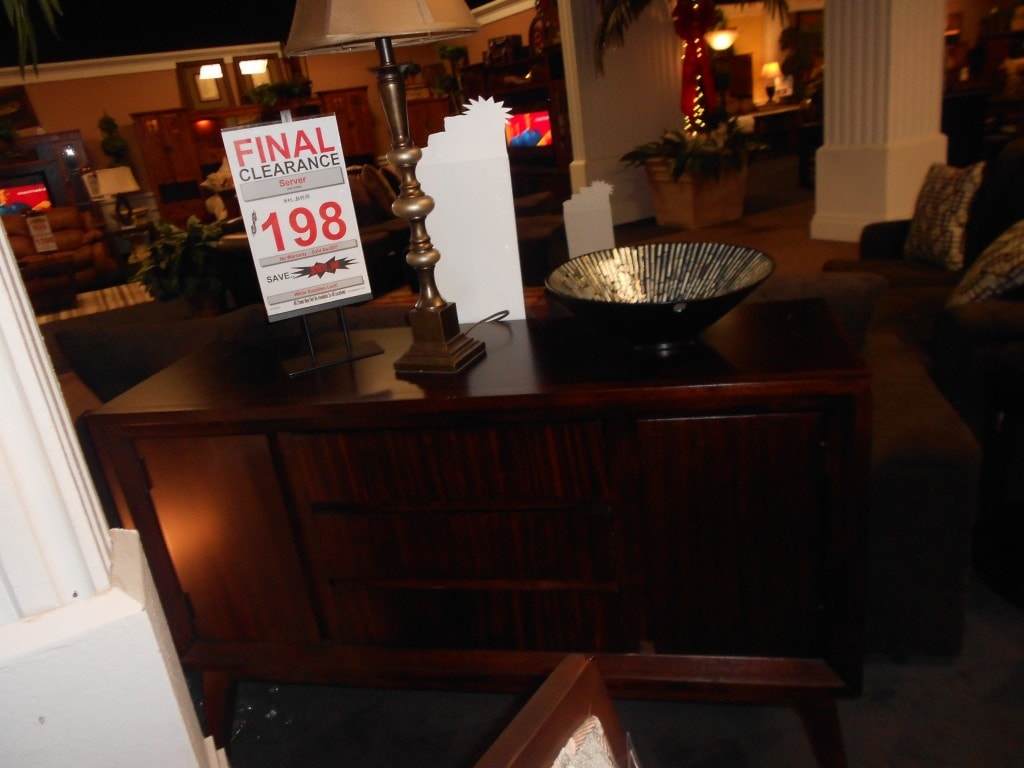 Console clearanced out to $198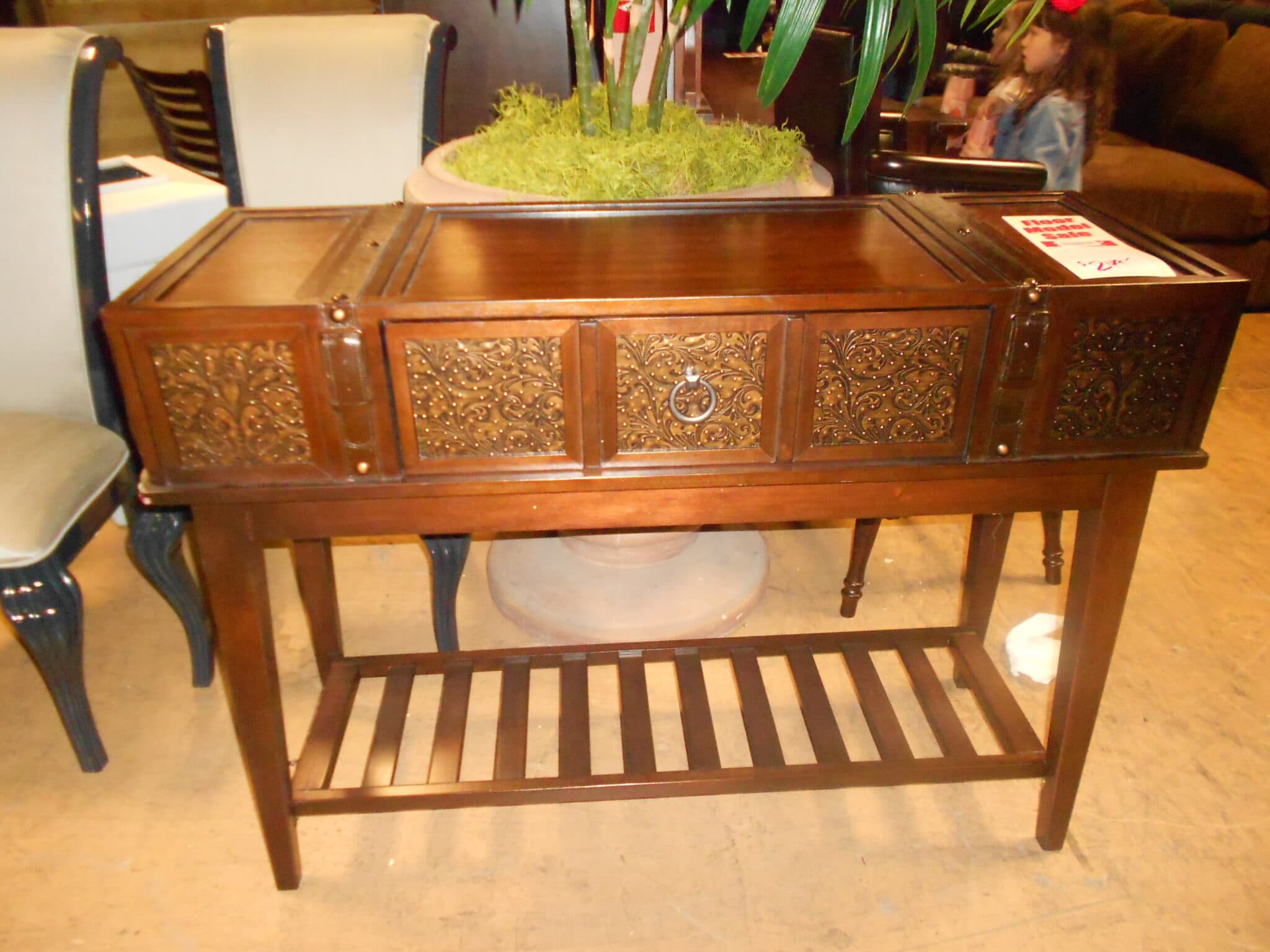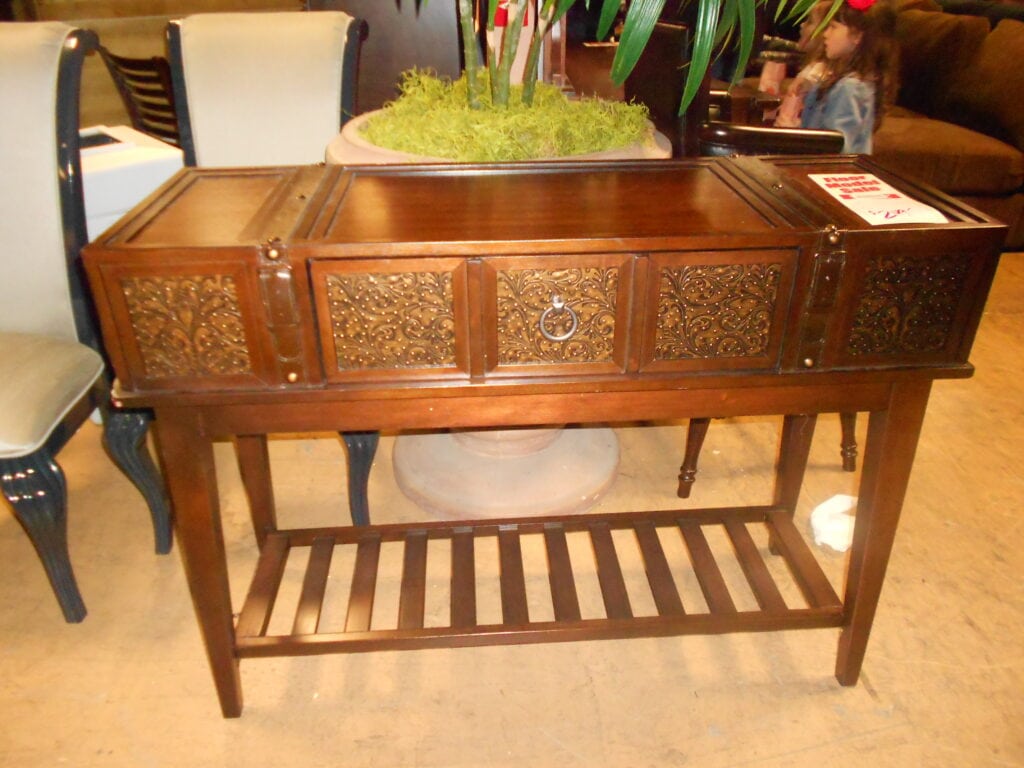 Entry Table for $249
I have used this deal twice now (bought upholstered chairs for my living room first time, and a full size bed second time. You could also use it towards a larger purchase. Its basically $150 in free furniture.
I spoke with Spotted Fox CEO before a previous offer, and he explained that this is an offer that Mor Furniture for Less puts out there (at their expense) so that you will come check them out. They believe that they have a great store, and hope that by getting you into the store you will become a long term customer. Its a win win for everyone, and the kind of deal that only comes along once in awhile. They even have a free popcorn, soda, coffee and cookie bar that you can help yourself to while you browse the store.
Fine Print on this deal:
Limit one per household, one per visit
Cannot be used for tax or delivery
Paid amount does not expire – Promotional value good through July 15th, 2013
Cannot be used with other offers or vouchers
Normal minimums apply for finance and/or cash discounts
Not valid for Tempur-Pedic or iComfort
No cash value, full amount of voucher must be used