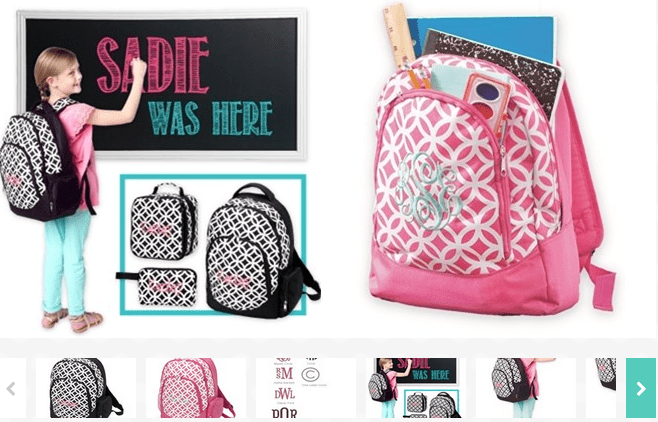 Monogrammed Back Packs
If you are looking for backpack deals, you may want to check this out. Jane has these CUTE Monogrammed Back Packs for $12.99!
You do have to pay shipping of $5.75 for the first item and $2.99 for each additional item. So you get the better deal if you are buying more then one.
Product Details:
However you enter your monogram is how the monogram will be sewn. We do NOT switch around initials
13″ L x 8″ W x 17″ H
PolyesterInside Lining
Reinforced Design
Padded Tablet / Laptop Compartment
3 Large Compartments with Multiple Pockets
Zipper Closure
Adjustable Comfort Fit Shoulder Straps