Modnique is a daily deal site that carries designer brands (and one of my favorites to shop). Shipping is usually $7.95, but today only (6/27) you can get free shipping on Modnique with promo code It568fR.
They run deals on clothing, accessories, jewelry and beauty products. A couple of great deals today include: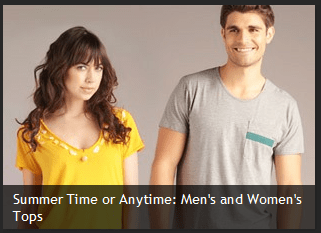 Summer Tees Sale for Men and Women – with shirts starting at $5.
Summer Designer Dress Sale – with dresses starting in $19.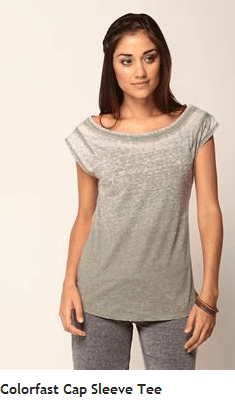 These Colorfast cap sleeve tees for $15.
I like shopping Modnique, as I have found the products I have purchased to be of good quality. So when I can find items I like, and free shipping, its always a temptation for me to do a little shopping! Let us know what great deals you come across. I can tell you that the lower priced items can sell out quickly (for example they had $1 shoes available, and those are all sold out already).