Miss A – All Items $1! (Make-Up, Jewelry, Nail Art & More)!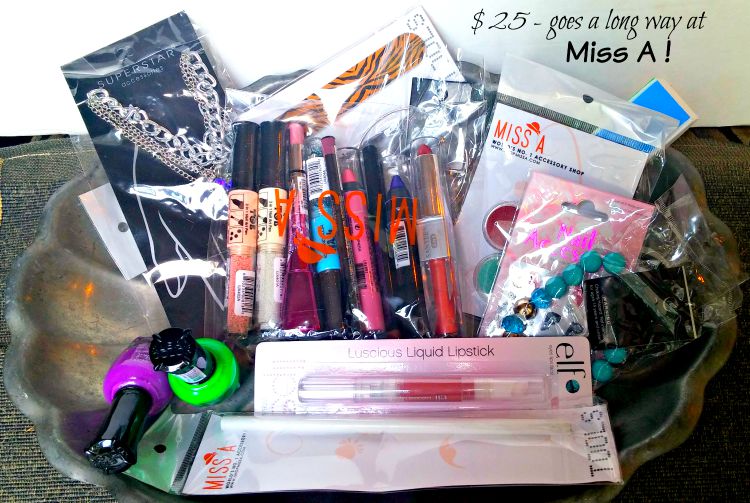 If you love the Dollar Store, you are going to love this online shop! Its called Miss A and everything on it is just $1! Shipping is a flat rate of $3.94, but you are not spending any gas to run to the store! Plus, many of the items that you can find on the site are more then $1 in the stores, so its still a great deal with shipping costs.
I loved shopping on here. We still hit the Dollar Store for items every now and then, but I found that as my girls are getting older, Miss A was a cool new option to get some items that they liked for just $1 ea. I even picked up some new make-up for myself, and for the price, I thought it was a great bargain!
You will find everything from sunglasses, to coin purses, wallets, belts, make up, nail items, jewelry, jewelry tattoos, hair accessories, phone covers and more – all for $1 on Miss A!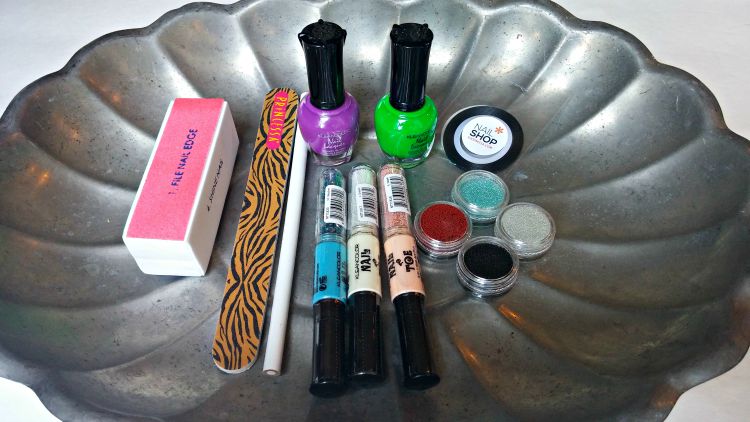 We got all the nail items shown above for $10! 
Home Manicures & Pedicures Using Items from Miss A
My girls love little manicures, so I thought Miss A was the perfect spot to get them enough stuff to do them at home manicures and pedicures. I had taken them to the nail salon right before school started and it cost me $20 (including tip) to get their nails painted and a design put on one finger on each hand. For $10 I was able to get plenty of items to do some fun manicures at home (and we have enough stuff to do multiple manicures too)!
I am not very talented when it comes to doing nails, but we were able to pick up a couple of $1 items that made it super simple to do some fun nail designs for my girls. Here are a couple of examples of what we did (and remember, I am a total novice, so if you have any talent when it comes to doing nails you could do much more).
We did this super simple purple and blue gem manicure for my Frozen fan (frozen colors!). To do this we simply –
Did a bottom coat in the Kleancolor Nail Lacquer in Neon Purple ($1)
Added a blue Jewel from the Fine Tip Nail Art Pen– Purples – 17. SKY DIVE ($1)
*note – we also picked up the Nail Art & Charms Pick Up Pencil for $1 and it made it super easy for an non-expert like me to get the jewel on my daughters little finger tip. 
I just added a top coat of clear polish on top, and that was it. Super simple, and she loved it!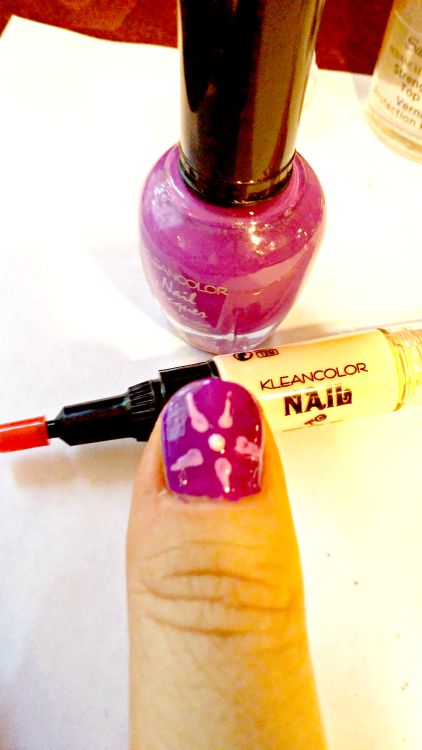 I loved these various Nail pens that we got with nail jewels on one end and a nail pen on the other. I used the nail jewels to do the design on my daughter above, and the pen do try this design on my nail. Just search the internet and you can come up with tons of ideas on how to use these fine tip pens to do fun nail designs (I had to go with something super simple being a novice).
We also used the nail beads for some fun designs. We just painted our nails, then dipped the tip in the nail beads and let dry. Then added a top coat. Super simple, for something fun to jazz up your nails.
Make Up form Miss A
My girls are getting to the age that they like to play with make up. Since they are still so young I don't like to spend much on it, but they wanted a better selection then we were finding for the budget stuff at some of the drug stores. They loved shopping Miss A for make-up, and honestly, I had a little fun playing with some of the items myself. For the price ($1 each) I thought the make-up was a great value. We tried the Pixie Eyes (eye shadow and liquid liner in the same set. We also got a few lip liners, a fat pencil eyeshadow and lip stain, and some ELF lip gloss and a lipstick lip gloss duo. I caught my girls up late in their room doing make-overs with it all. It was well worth the $7 we spend on makeup!
Jewelry for $1 – Great for Stocking Stuffers or to Build up your Costume Jewelry!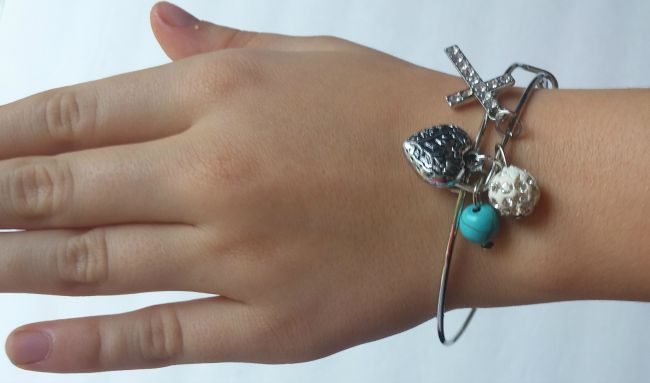 Charm bracelet for just $1!
The jewelry options for $1 ea could make great stocking stuffers, or small gift for friends and family – or add them just because to your costume jewelry collection. My kiddos picked out these charm bracelets and they both loved them.
I have one daughter who loves fashion, and she had to have this bracelet. For $1 how could I say no?
Shop for Teen Gift Ideas on Miss A!
We get requests around the holiday times for ideas for affordable teen gifts and stocking stuffers, and I think Miss A is a great option for small gifts for teens too (hard to come by)! Some ideas we had for great budget friendly teen gifts include the following.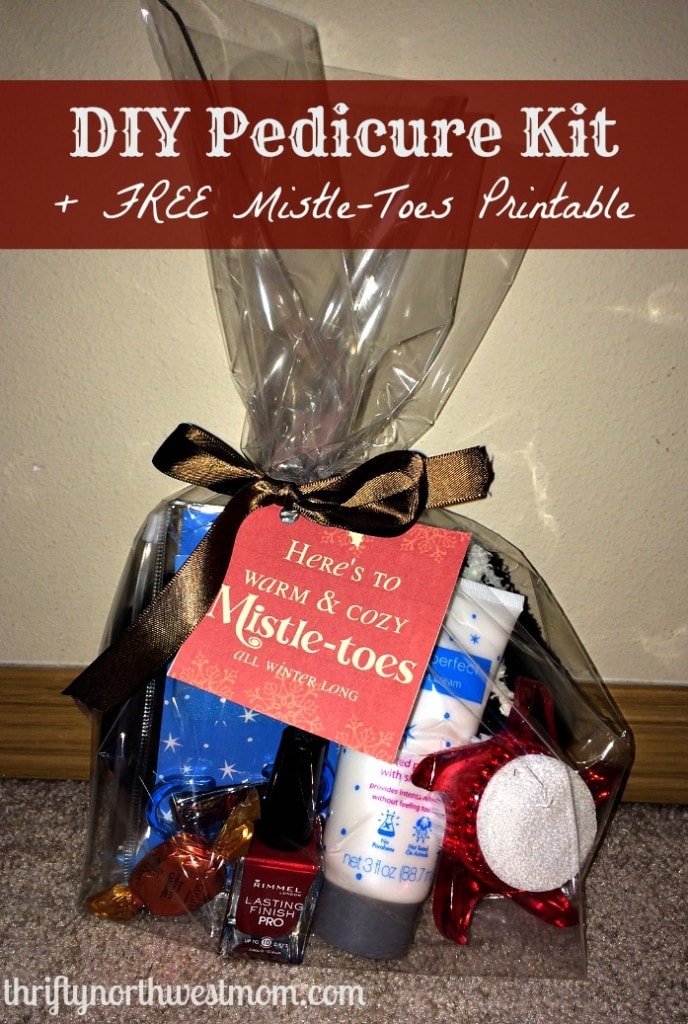 Miss A would also be a perfect spot to shop to make these DIY Pedicure Kits (or you could do a manicure version too) as small gifts for many occasions!
Here is how you could put together a DIY Pedicure Kit like shown above for $5 per bag (shipping for your whole order will be $3.95 flat rate, so assuming you bought enough items to make 4 of these kits ($20), your total cost for 4 presents would be $23.95 (or $5.99 per present) – not bad and the price goes down depending on how many you make.
DIY Pedicure Kit shopping at Miss A (find information on how to make the pedicure kits, and get a free printable here):
Zebra footie socks – $1
Nail Polish (lots of colors to choose from) – $1
Nail Tools (we liked the buffer with file as a great tool to add in) – $1 ea
Foot Creme (or hand creme if your a doing a manicure set) or Cuticle Cream stick – $1 ea
6 piece Nail Glitter Set (you get all size containers – so its a great value) or Nail Pen with Jewels– $1 ea
You can see how $5 could let you put together a nice little gift bag. You could use this same concept for other themed gift bags too (like the facial package, or make-bag, or accessories bag)!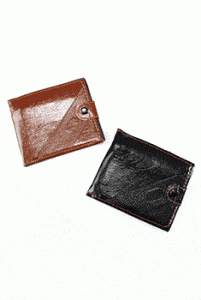 Wallet filled with Gift Card Deals, or Movie Tickets – 
This gift idea is always the favorite gift around my house. I usually buy my teen a wallet each year and then fill it with the deals I have found on gift cards, or movie tickets etc. You can start by grabbing this $1 wallet from Miss A (shown above). Then you can grab a deal on movie tickets (like this one from Goldstar or get them at Costco) and you can split the movie tickets up and put them in the wallets. Many places offer gift cards starting at just $5 too (like Starbucks, or other stores kids like to shop at too). I also like to save the little $5 Target Bonus gift cards they give out with certain purchases, and those kinds of offers and then add them to the wallet. Teens love to open a wallet filled with gift cards and certificates!
You could also buy the items for a spa themed birthday party or just as party favors for a glam birthday and more.
Teens can be notoriously tough to shop for, and Miss A has tons of stuff to put together a fun gift basket for a teen or tween you know that likes these things.
Check out all that Miss A has to offer here , and let us know what you love!
Disclosure: This post was sponsored by Miss A. All opinions are 100% my own. See our disclosure policy for more details.