Minecraft Event Discount Coupon – Super League Gaming in Bellevue & Redmond with $20 Off Coupon + Ticket Giveaway
This post may contain affiliate links and I may be compensated for this post. Please read our disclosure policy here.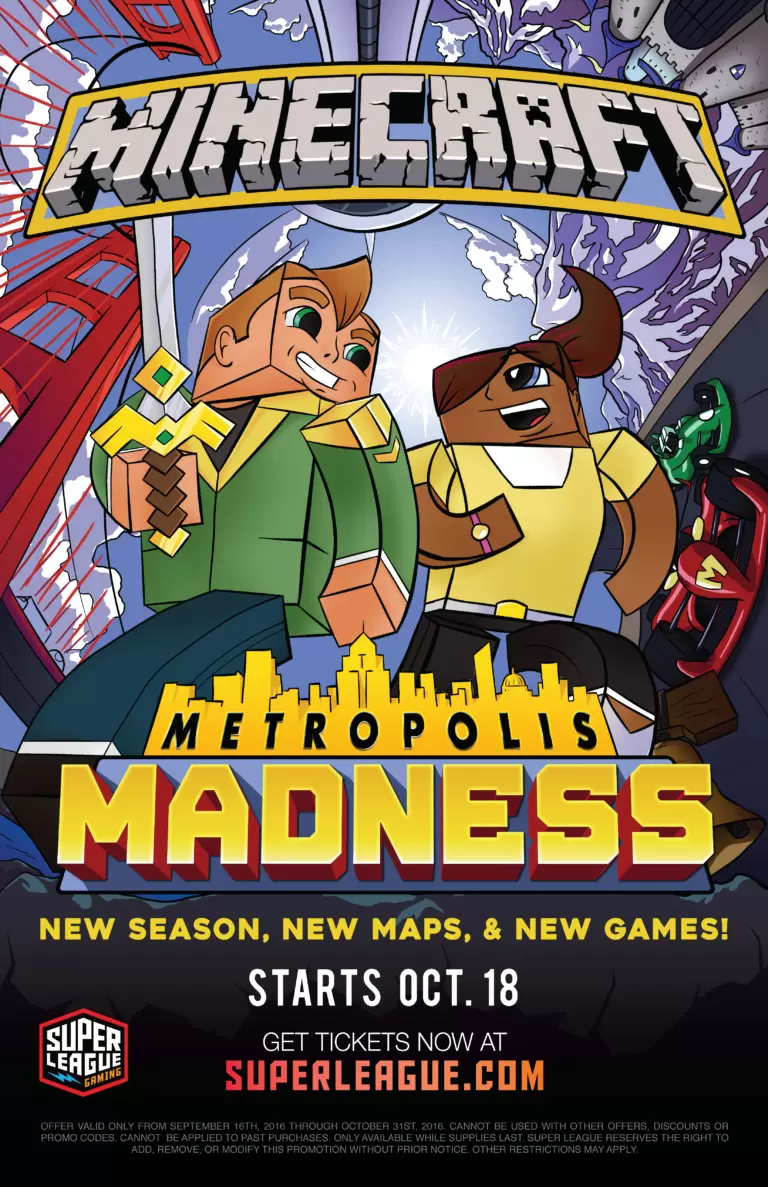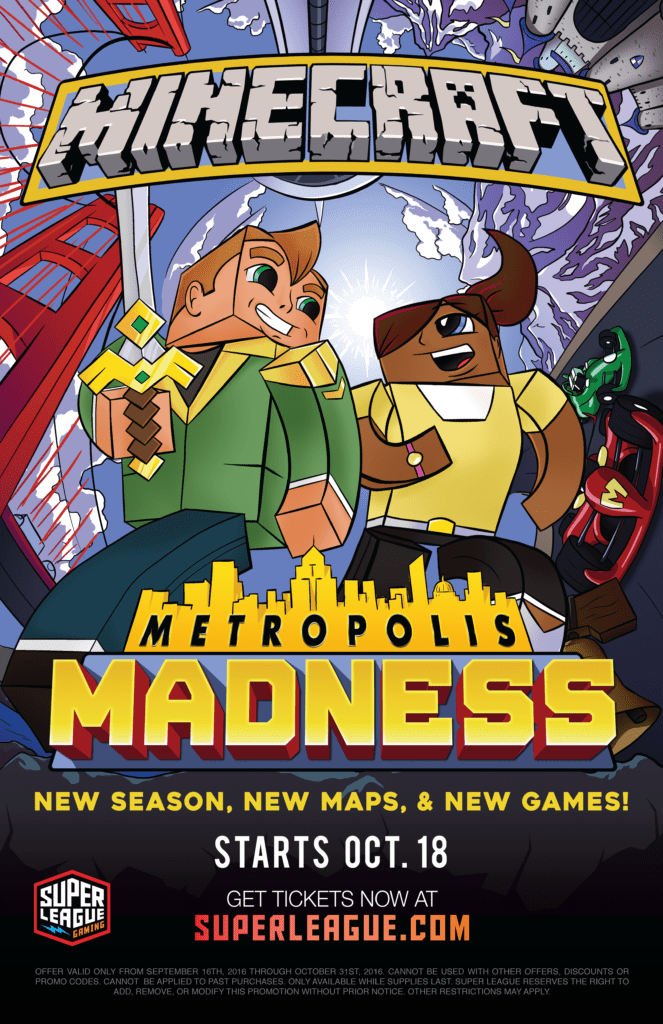 Minecraft Event Discount Coupon – $20 Off + Ticket Giveaway
Minecraft is one of the most popular games around the world, if not the most popular right now, and kids & adults of all ages love to play this game. Over 70 million people have purchased it world-wide & more than 42 million Minecraft-related videos are currently on YouTube.  My own kids absolutely love this game, too!
If you have any Minecraft fans in your house, then they will be excited to learn about this unique Minecraft live event coming up here in the Puget Sound area, in both Bellevue & Redmond.  It starts next week & we have a $20 off discount code for this event as well as a special giveaway below where you can enter to win tickets for the event.
The special Minecraft Event is called Super League Gaming & it's a chance for people to get together in a movie theater and play Minecraft together on the big screen. Super League is the world's first & biggest video game league taking place in movie theaters worldwide.  I'm not a gamer, but I would think this would be the ultimate cool event for Minecraft game fans to play it on the big screen & surrounded by people who love this game playing together! It's a fun, social, face-to-face gameplay experience they are sure to not forget!
Metropolis Madness is a four-week "league" that runs once a week from October 19 to November 9, 2016. The league and all of its games feature a "city" theme, featuring historical US landmarks such as the Indianapolis Motor Speedway, Alcatraz Island, Central Park, and more.
Tickets must be purchased for the whole league upfront. The $80 cost of admission includes entry to all four events.
$20 off Discount Code:
Tickets must be purchased for the whole league upfront (all 4 dates) at the SuperLeague.com website.  The ticket price is $80 for admission to all 4 events. However, we have a special discount coupon code for Thrifty NW Mom readers, so you can get $20 off the price of the 4 events.  This will bring the price to $60 or $15/per event (you do have to pay for the whole series though). Use the coupon code: SEATTLE to get $20 off the price.
Dates for Event::
Wednesday October 19th, 2016 4:30pm – 6pm
Wednesday October 26th, 2016 4:30pm – 6pm
Wednesday November 2nd, 2016 4:30pm – 6pm
Wednesday November 9th, 2016 4:30pm – 6pm
Locations:
Lincoln Square Cinemas – Bellevue, WA
iPic Theater – Redmond, WA
How it works:
Gamers will bring their laptop into the movie theatre and connect to the Super League server. Once connected, they'll join a lobby with up to 100 other gamers at the event. Teams will be formed and gamers will embark on 90 minutes of Minecraft fun.
Giveaway –2 Tickets to Minecraft Event in Bellevue or Redmond
One Thrifty Northwest Mom reader will win 2 tickets to the Minecraft Super League Gaming event (all 4 dates in the series)  in Bellevue or Redmond.
This giveaway will end on Monday, October 17, 2016 at 9pm pst.
The winner will be drawn using "And the Winner Is" plugin and announced on the blog.  I will also email the winner. The winner will have 48 hours to contact me, otherwise a new winner will be drawn. US residents only & you must be 18 yrs or older to enter the giveaway. This giveaway is not affiliated with Facebook in any way.
Here's how to enter this giveaway::
1st Entry (required entry): Leave a comment below – simple as that!
Extra Entries : (make sure these are all separate comments, with a comment for each entry)
2) Subscribe to the Thrifty NW Mom emails (must be verified)
3) Leave a comment here saying you "shared" this post using one of the share buttons at the bottom (on this post – not on Facebook! )
Disclosure: This post & giveaway is sponsored by the Super League Gaming Minecraft event. All opinions are my own.