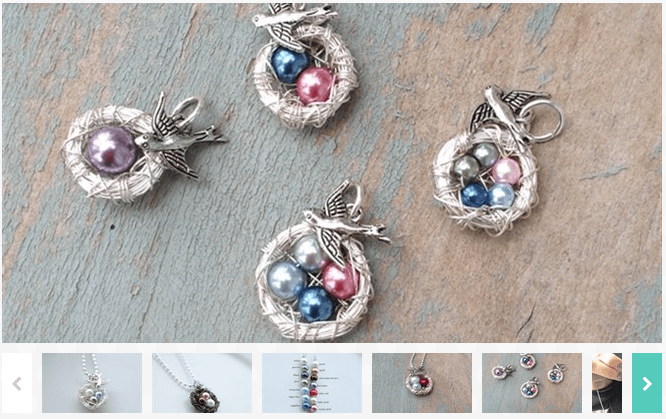 Mama Bird Wire Nest Necklace
Check out this super cute necklace deal I just found. Jane has these adorable Mama Bird Wire Nest Necklace for $6.99! You can select bronze or gold nest and you get pick the color and how many pearls you want in it.
You do have to pay shipping of $1.99 for the first item and $0.25 for each additional item.
Product Details:
You choose up to 8 pearl 'eggs' to sit securely inside the hand wrapped silver, bronze or gold wire nest. Nests measure about 1/2″ – 3/4″ in diameter and are made from a non tarnish plated wire. Also included is the silver Mama Bird charm & delicate 24″ ball chain. It is recommended they are taken off for bathing swimming etc.