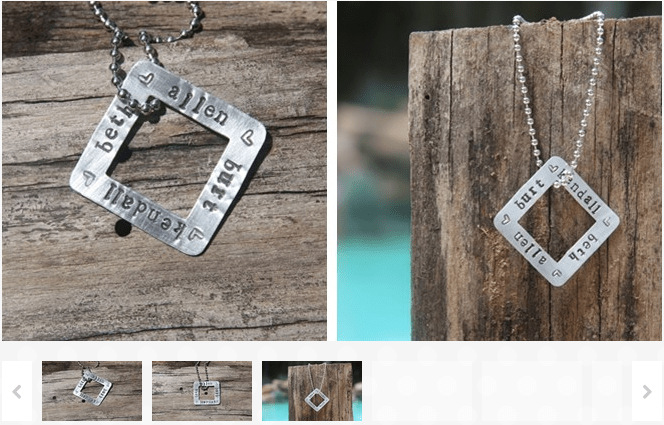 Love Squared Necklace
This necklace deal is so cute! Jane is offering this Love Squared Necklace for $6.99! That is down from the normal price of $20. They are custom stamped too!
You do have to pay shipping of $3.50 for the first item and $1.00 for each additional item. So you get the best deal if you order more then one.
Product Details:
Measures 1.25 inches. It includes a 20 inch ball metal chain.
Choose your custom words/letters/initials/dates for each side. A cute little heart will be stamped inbetween. Each side can fit up to 8 letters
each in the sweet typewriter font.
Wear one or layer them up!
Some ideas:
Choose your loved ones names or birth dates.
A &M Class of 2016- one on each side
Faith hope love goodness- maybe 4 words that mean something to you!
States that you love!- LA TX TN VA One on each side.