LivingSocial – Great Way to Enjoy Local Events + Win $50 In Deal Bucks!
This post may contain affiliate links and I may be compensated for this post. Please read our disclosure policy here.

Now that we're midway through the summer, I don't know about you, but I'm feeling a bit of that pressure to enjoy every last minute of the summer before it's back to school for my kids, so I'm determined to find more ways to spend time together making family memories. Summer is my favorite time of year to spend doing adventurous activities with my kids, as well as having more unique date nights with my hubby or girls night out events with friends. So, I often head to a site like LivingSocial to look for unique ideas for fun family outings or date nights.
We're lucky here in the Northwest as there are so many unique & fun adventures you can try out whether you're wanting an indoor or outdoor adventure, a family fun idea or an adults-only event. Right now, there are some awesome adventures & activities you can check out on LivingSocial, for any budget.  If you are wanting to check out something very unique & special, they have all sorts of tours and experiences, as well as lots of family fun activities to enjoy this beautiful weather we experience in the Northwest in the summer months.
Here are some highlights of a variety of adventures that are available at a discount right now on LivingSocial::
Puget Sound Area: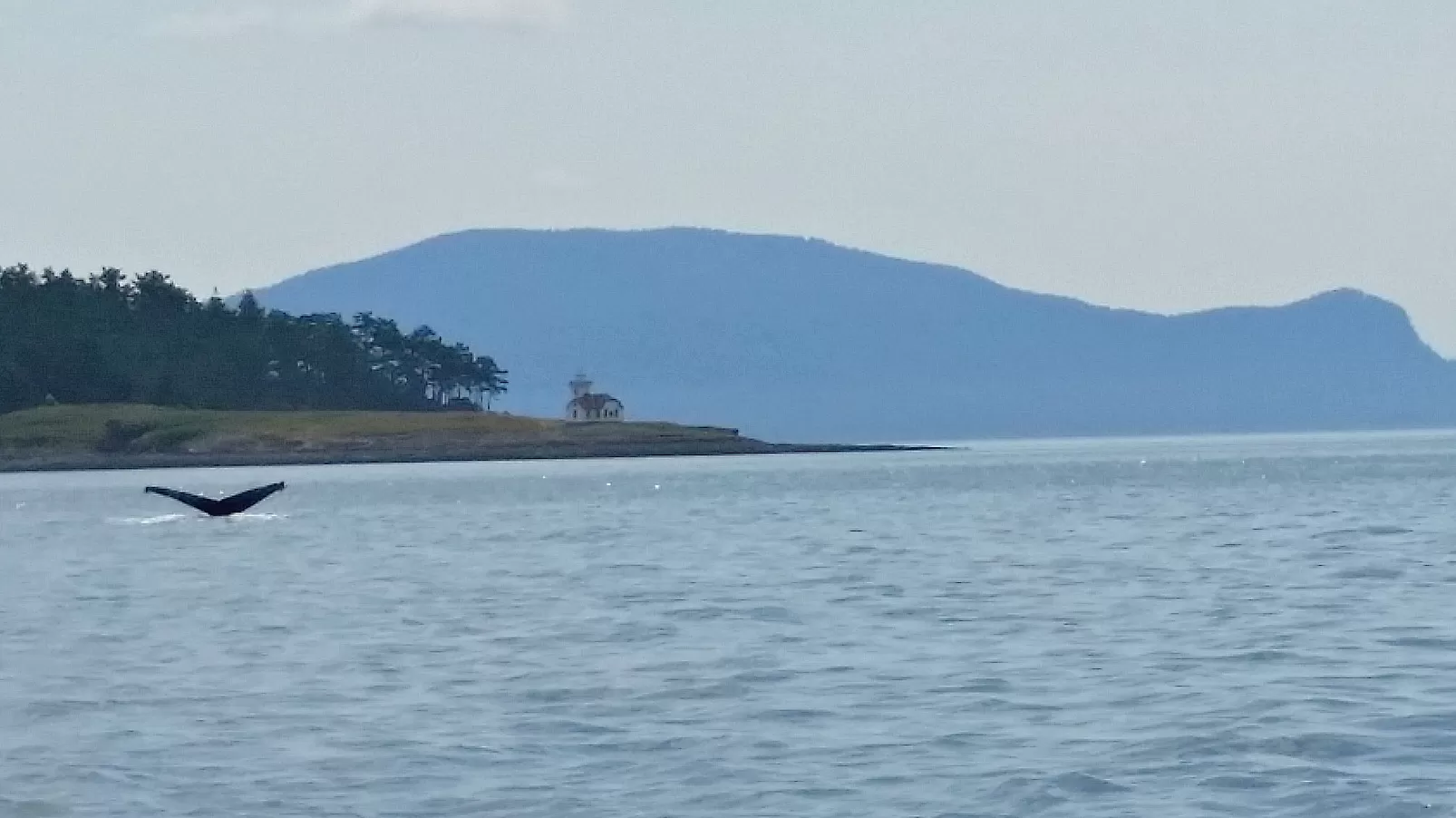 Outer Island Expedition Whale Watching Expedition – Departs from Orcas Island or Anacortes – $65 (reg $109) for a 3 hour whale watching adventure. This is a pricier activity, but it's really would be the highlight of your summer! We actually had the chance to try out a Whale Watching Expedition from Outer Island Expeditions back in May when we went up to Blaine & Semiahmoo Resort. They do offer different boats depending on the location where you start (we started our expedition from Bellingham/Lummi Island area). We were really impressed with our guide's knowledge of the area & the whales and being able to figure out where best to go. It was such a unique and amazing experience – I really think everyone should go whale watching at least once (if not more – it's addicting once you do it, you just want to experience it again!) We were able to watch those magnificent creatures up close, without getting in their space but letting them come to us and it was quite the experience. I thought 3 hours was the perfect amount of time, too -there are some whale watching cruises that last longer, but honestly I think our kids would have started getting antsy, which is not easy in small spaces like on a boat and it was just the right amount of time to feel like we really got to spend a good amount of time watching the whales.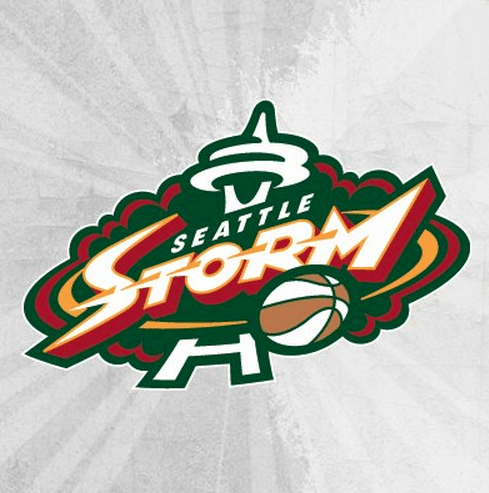 Seattle Storm Tickets – 4 Tickets for $40 – Seattle, WA ; If your family loves to watch sports, Seattle's WNBA team, Seattle Storm, have several games in August & September with discount tickets as low as $40 for 4 tickets or $10 /ea ticket. That's a great price to watch these basketball games at Key Arena.  They will also have the Summer Fun Zone for these summer games with even more family fun before the game – face painting, balloon twister, inflatable toys, music & more! That sounds like a fun filled day with sports & family fun!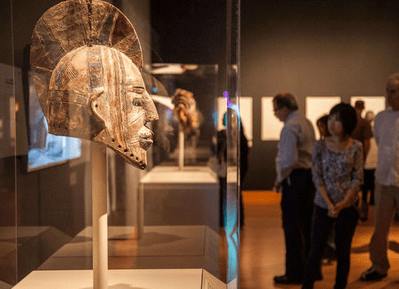 Seattle Art Museum – Seattle, WA –– 2 Adult Admissions for $8 (Reg admission is $19.50/ea in the summer, so this is a value of $39). If you're looking for a day spent with friends or a date night or date "day" with your significant other, this would be a fun place to check out with the discount of 50% off admission. You could also make this a family affair as kids 12 & under will receive free admission, so if your kids are under those ages, you could use these tickets to get a discount on adult admission & then free admission for kids. There is an open art studio (Chase Open Studio) where kids can get inspired by the art they viewed & create something themselves, as well as a kids play area/family room. This does expire 9/7/15, so just keep in mind that you'd need to use these tickets this summer.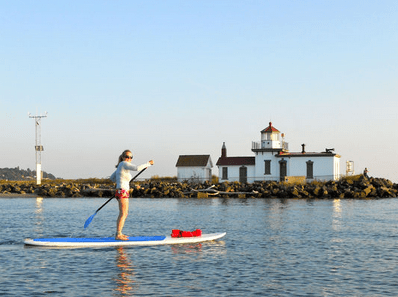 Surf Ballard – 2 Hours of Paddleboard Rental for $20 – Seattle, WA –  This would be a fun activity to try out as a family or just for a date activity or get-together with friends. This is a $40 value so you're getting a 50% off discount. You'll get 2 hours to rent a stand-up paddleboard right in Ballard. You can tour the Ballard Locks on the sound side, check out the lighthouse at Discovery Park and experience sealife up close, while getting a great workout.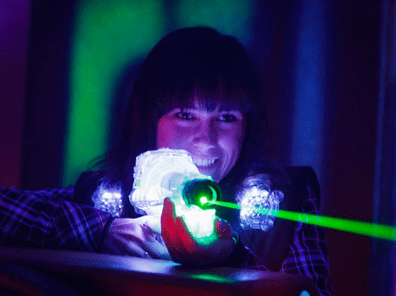 Odyssey 1 – Tacoma, WA  — $18 for 3 Laser Tag Games or 3 Jungle Gym Soft Play Park Passes (reg $36).  This will also come with a large two topping pizza and pitcher of soda.  If you're looking for a break from the heat or fun for a rainy day, kids will love checking out Odyssey 1 in Tacoma. My girls love this place as it's different from many locations with the fun laser tag, in addition to the play area. It's also a great option if you have younger kids & teens as the younger kids will love playing in the Jungle Gym area, while teens & adults will have fun catching each other in games of laser tag.  The good news with this deal is that passes are interchangeable – you can use them all in one visit or they can be used across multiple visits. These expire October 30, so plenty of time to use them over the summer and into fall.
Portland / Western Oregon:
Sherwood Ice Arena – $10 for 2 people to skate & including skate rentals & more (reg $20)! What a fun activity this would be for the summertime – to go ice skating! Great way to cool off & enjoy a winter activity in the summertime, which kids would love. There actually two options with this LivingSocial. You can either go together as a family to go ice skating for a great price – $10 for 2 people to skate with skate rentals.  Or you could even take ice skating lessons in August or September as well as unlimited public skate on non-class days & 4 guest passes for $23/person (that includes 4 30 minute learn to skate lessons).

Oaks Park – 4 Unlimited Ride Bracelets for Family Fun Night Wednesday July 30th – $35 (reg $64) –  This is a little more specific as it is for one day only – Wednesday July 30th, but you'll get unlimited rides all day long from noon to 9:30pm. Admission to the Family Fun Night is FREE, so all you need is this unlimited ride bracelet to ride all their roller coasters & kid-friendly rides. There will also be a PGE Safety Fair from 4-8pm on the midway as well.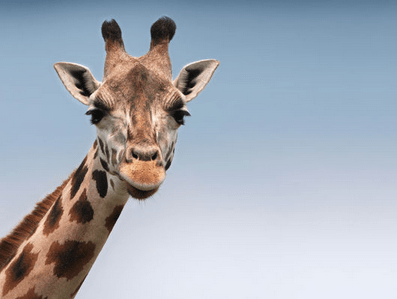 Wildlife Safari – Winston, OR – If you have never had a chance to go to Wildlife Safari, this is definitely something to do as a family adventure. My husband and I went years ago before we had kids and I wish it was closer as I'd love to take my girls to visit as it's such a unique experience. It has both an area that is similar to a zoo area, as well as a drive- thru area where you drive your own car thru the park to see the free-roaming animals & they come right up to your car.
Here are the options for Wildlife Safari discount tickets from LivingSocial:
• $22 ($35 value) for admission for two adults to Wildlife Safari
• $15 ($23 value) for admission for two children to Wildlife Safari
• $61 ($107 value) for admission for two adults and two children to Wildlife Safari, plus one admission to Hippo Encounters
• $35 ($60 value) for a Behind the Scenes Giraffe Barn Encounter on Saturdays
Giveaway – $50 Deal Bucks for LivingSocial
LivingSocial is offering $50 Deal Bucks for one lucky Thrifty NW Mom reader if you win our giveaway. This is a chance to use the deal bucks to try out one of these fun adventures and make some summer memories with your loved ones or friends this year!
This giveaway will end on Monday, 8/3, at 9pm pst.  
The winner will be drawn using "And the Winner Is" plugin and announced on the blog.  I will also email the winner. The winner will have 48 hours to contact me, otherwise a new winner will be drawn. US residents only & you must be 18 yrs or older to enter the giveaway. This giveaway is not affiliated with Facebook in any way.
Here's how to enter this giveaway::
1st Entry (required entry): Tell us what activity you want to try from LivingSocial.
Extra Entries : (make sure these are all separate comments, with a comment for each entry)
2) Share this giveaway using one of the share buttons at the bottom of the post. Leave a comment to let us know how you shared – Facebook, Twitter,  email, word of mouth, in a Facebook group, Pinterest,  you name it!
3) Subscribe to the Thrifty NW Mom email newsletter – we have several different options of email newsletters – you can get all the daily deals every day in the late afternoon or you can get the deals as they come throughout the day if you don't want to miss a deal. We also have a special Northwest newsletter.
4) Follow both of us on Instagram – you can follow Sia HERE and Jen HERE
Disclosure: This is a sponsored giveaway by LivingSocial.  LivingSocial is providing the $50 LivingSocial Deal Bucks to be given to one winner randomly chosen.  All opinions are 100% ours. See our disclosure statement for more details.