Living Social: Half Off Yeti Yogurt with Voucher!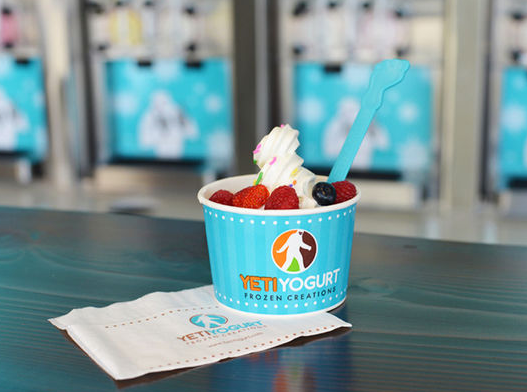 If you are in the Puget Sound area, you may want to check out this deal on Living Social! Get 50% off Yeti Yogurt through Living Social. This is a great way to get a great deal on a yummy treat!
Yeti frozen Yogurt creations has the perfect summertime treats to satisfy your cravings. This locally owned self serve paradise offers many different flavors from Himalayan, pistachio, New York Cheesecake, cookies and cream and so much more. There are always at least 16 different flavors to choose from, as well as over 60 toppings. With 5 convenient locations located throughout the Puget Sound, you won't be without.
Two Options:
Choose from two options with prices starting at only $5.00.
Puget Sound Locations:
Suite 107
604 First Avenue North, Seattle, WA 98109
206-285-1213
Suite B
4802 Center Street, Tacoma, WA 98409
Suite 2601B
2601 North Pearl Street, Tacoma, WA 98407
Suite 202
17526 Meridian Avenue East, Puyallup, WA 98375
Suite B
100 Andover Park West, Tukwila, WA 98188
Suite A
4710 University Way Northeast, Seattle, WA 98105
206-523-1088
Fine Print:
Limit 2 per customer, up to 2 additional as gifts
Limit 1 per customer per visit
Entire voucher must be used in a single visit
Valid at all US locations