Libby's helps solve #DinnerDilemma for busy parents + Giveaway for Magic Bullet Set!
This post may contain affiliate links and I may be compensated for this post. Please read our disclosure policy here.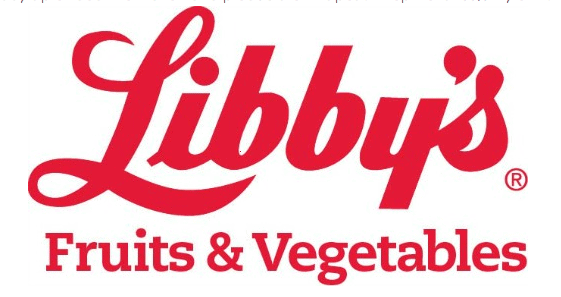 Now that we are in the thick of back to school and all the sports and other activities beginning again for the year, schedules are quickly filling up fast for many parents, which makes it tough to get healthy, affordable meals ready for your family each night. In our house, we have 1 daughter in elementary school and another in Pre-K, yet I am amazed already at the busyness of our schedule with sports, church activities & keeping up with nightly homework. Add in to all of that the stress of getting a healthy meal on the table quickly when you arrive home in the late afternoon or early evening and it definitely creates dinner dilemmas.
Libby's Fruits and Vegetables  realizes this is a very busy season for parents as they get back into the swing of things and adjust to new schedules, so they are sharing some quick solutions to similar dinner dilemmas that many parents face on a regular basis. They know that parents face issues with finding meals that are affordable and convenient, finding time in the day to create these meals and being able to work everything around your schedule.
Check out this infographic that Libby's  created with  ideas in how to use canned fruits or veggies to create some shortcuts for your meals when you add them in to favorite recipes or use them to  get some exra veggies into meals for your picky eaters.

Libby's sent me a few cans of their fruits and vegetables to challenge me to try to solve some dinner dilemmas that we face in our home. We do have some picky eaters, so we decided to try to get some extra veggies & fruit into their food as well as find ways to make mealtime less stressful with some shortcuts. I love to be able to use fresh fruits and vegetables when I can, especially as they are in season, but some nights are just so busy that you still want to provide nutrition for your kids, but don't have time to find the best deals on produce for that week to save money and then chop everything up that afternoon or evening. That's where you can use shortcuts like Libby's canned vegetables & fruits to save some of that time as well as costs, if you need to keep your budget lower. If you watch the deals, you can often find canned veggies & fruit for $.50 or less a can with sales and/or coupons.
Here's our menu for dinner last night:
We have had a super busy week with activities and getting used to our new schedule with our girls both in school, dr appts (my older daughter broke her finger a few wks ago) & just lots of driving. So, it was all about finding some shortcuts to help us get a healthy dinner on the table. Our girls also can be picky eaters, but I knew they love Mac 'n Cheese, so I decided to add some veggies to the Mac 'n Cheese in case I couldn't get them to eat enough of their side veggie. For those tricky eaters, you have to find whatever will work to get those veggies in!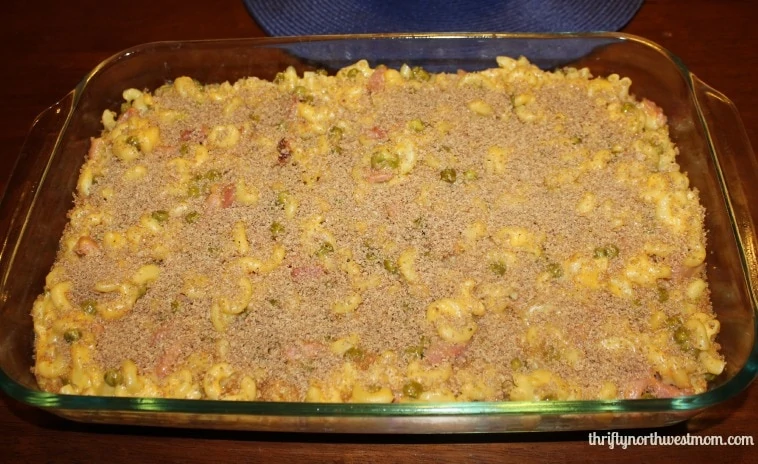 Homemade Mac & Cheese with peas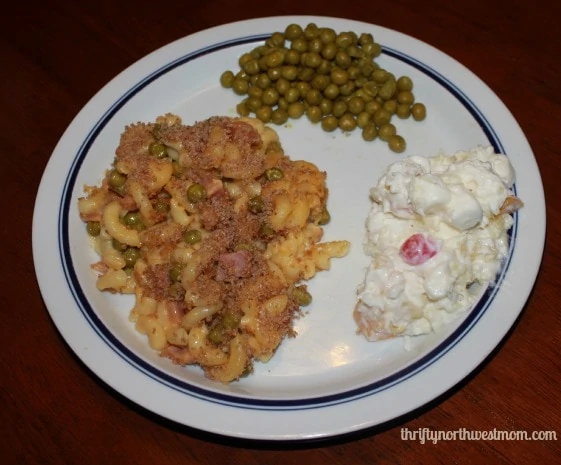 Easy 5 Cup Fruit Salad  Recipe – with  Fruit Cocktail – check out our recipe for a quick and easy fruit side dish for those busy nights when you need a fast side dish!
More Tips to Help with Dinner Dilemmas:
Meal Plan for the week – This is definitely the most important tip as having a meal plan will definitely help lower your stress level, even if you have a busy day.  The good news is that you know what you will be preparing, even if it will take time to prepare, at least you don't have to take time searching for ideas. Pick the easy, quick meals for those late nights of soccer practice where you can throw it together within 20 minutes or less.
Put your slow cooker to use so you don't have to work as hard – This is one of the best time-savers as you let the slow cooker do all the work for you! You can do your prep the night before chopping things up — or use shortcuts like I often do for slow cooker soup meals – use canned vegetables in place of fresh vegetables to save time & money so that you can literally dump the ingredients in and go that morning – you'll come home to a delicious, nutritious meal!
Here are a few slow cooker recipes with minimal prep time:
*Mexican Tortilla Soup – this is not technically a slow cooker meal, but it could easily be made into a slow cooker soup.
*Winter Minestrone Soup – this is another soup that can be made as a slow cooker soup & has minimal prep
* Slow Cooker Teriyaki – you only need 3 ingredients for this quick & tasty slow cooker meal
*Slow Cooker Chicken Tortilla soup – this is literally a dump & go recipe – you can even use frozen chicken. I use canned vegetables for this recipe to make it even faster.
*Slow Cooker Taco Bean Soup – cook up bulk ground beef on the weekend and freeze in 1 lb bags. Take out the night before to thaw & then you're ready to go with this recipe to dump & go in the morning. Use those canned vegetables to make it even faster in the AM.
*Whole Chicken Slow Cooker recipe – this is a simple recipe with just a few ingredients for a very frugal meal using whole chicken
Libby's Dinner Dilemmas Discussions – Week of Twitter Parties
Next week, September 16th – 20th, Libby's Fruit & Vegetables will be featuring Twitter parties about the #DinnerDilemma that parents face during the busy school season and 5 bloggers will be sharing their tips throughout the week regarding ways to make healthy, affordable meals for their families, for whatever season you are in life. We'd love to hear all of your tips on how you create nutritious and affordable dinners for your family!
Each day at 12 pm pst/3 pm est, a different blogger will host a Twitter party with @LibbysTable to share tips on different topics on feeding your family healthy meals:  ways to save time, money and being better organized to make mealtimes smoother in your house.  We will be hosting one of those Twitter parties with @LibbysTable on Thursday September 19th at 12pm pst/3pm est. You can find the Twitter party by following this hashtag on Twitter: #dinnerdilemma
Here are the details on the week of Twitter parties:
Date & Time: Monday 9/16 – Friday 9/20
Where: #DinnerDilemma on Twitter
Who is hosting: @LibbysTable and different bloggers each day – we will host a party on Thurs 9/19
Why: Discuss dinner dilemmas people face & tips & tricks to save money, time, convenience and more!  We'd love to hear your best tips on how you
 Make sure to put this on your calendar so we can all learn from each other on how best to beat these dinner dilemmas we all face!
Giveaway – Magic Bullet 17 Piece Set (Valued at $49.99)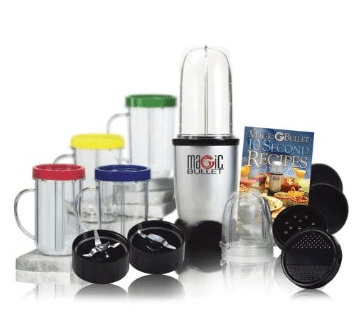 Libby's wants to help you solve your dinner dilemma's and make busy nights much easier by offering an awesome giveaway for 1 lucky Thrifty NW Mom reader. 1 winner will receive a Magic Bullet 17 Piece Express Mixing Set, which is valued at $49.99.
Here's more info about the Magic Bullet (from Amazon)::
The Magic Bullet replaces a food processor, blender, and coffee grinder, yet it occupies only the space of a coffee mug. It stays handy on your countertop for instant meals and snacks. There are no buttons to push. Just load the ingredients into the short cup, the tall cup or one of the four mugs. Twist on the cross or flat blade, place the bullet on the power base, and press down – in seconds, you'll have chopped onions, minced garlic, grated cheese, spaghetti sauce, salsa, soup, chicken salad, smoothies, shakes and more. To heat or chill, simply place the magic bullet cup or mug in the microwave, refrigerator or freezer.
This giveaway will end on Tuesday September 17th at 9pm pst.
The winners will be drawn using "And the Winner Is" plugin and announced on the blog.  I will also email the winners. The winners will have 48 hours to contact me, otherwise a new winner will be drawn. US residents only & you must be 18 yrs or older to enter the giveaway. This giveaway is not affiliated with Facebook in any way.
Here's how to enter this giveaway::
1st Entry (required entry): Tell us  your best tip  for making dinner time easier during the busy week.
Extra Entries : (make sure these are all separate comments, with a comment for each entry)
2) Subscribe to the Thrifty NW Mom feed via a reader of your choice or email (must be verified)
3) Leave a comment here saying you "like" the Thrifty NW Mom Facebook page (on this post – not on Facebook! )
Disclosure:  Libby's sponsored this post and I also received several cans of Libby's products to review.  The Magic Bullet Set will be given to  a Thrifty NW Mom winner randomly chosen.  All opinions are 100% mine. See our disclosure policy  for more details.