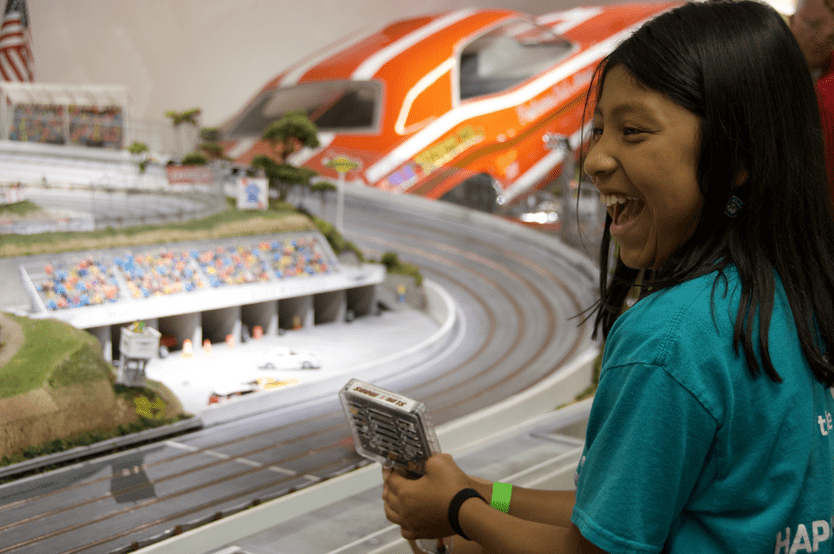 LeMay Car Museum Discount Admission for Kids
If you are looking for a fun & unique idea for your kids over Spring Break, the LeMay Car Museum in Tacoma is offering free admission for kids ages 12 & under for several weeks in April with a paid adult (regular price is $10/child, ages 6-12). If your child is age 13 – 18, they will receive half price admission with a paid adult (regular price is $14, so discounted admission would be $7). Kids 5 & under are always free.
This free or discounted admission for kids is available from Monday April 1st – Friday April 19th. Their hours are from 10am – 5pm. This period of time covers all of the Spring Break time periods for the different districts.
Ticket prices for adults is $18 , active duty military members is $16 & . seniors (age 65+) is $16.
If the LeMay Car Museum has been on your list to check out for awhile & you have a kiddo who loves cars, this is a rare discount to find for this museum.  They do have a special Family Zone area where kids can learn about cars through play.
The LeMay Car Museum is also offering 20% off a family membership during this time period in April, too. The family membership cost is $95 for 2 adults & up to 4 kids. With the 20% discount,  that makes it just $76 for the Family Membership for the year. If you think you might want to visit multiple times, these memberships often pay for themselves by the 2nd visit,  especially with a 20% discount on membership like this.