Kohl's Sale & 20% OFF Coupon Code
There is a Kohl's sale going on through tomorrow. Not only do they have some nice deals, there is also a 20% OFF coupon code that you can use through tomorrow as well. Simply enter coupon code FRIENDS20 at checkout to save the extra 20%. Here are just a few of the hottest deals they have right now.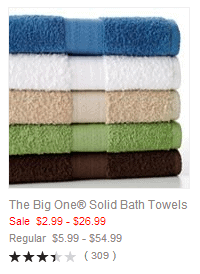 The Big One Solid Bath Towels Starting at $2.99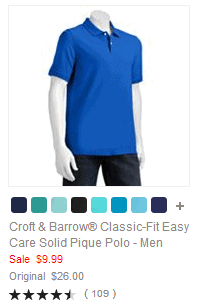 Croft & Barrow Classic-Fit Easy Care Solid Pique Polo – Men $9.99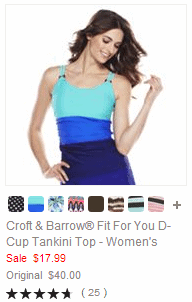 Croft & Barrow Fit For You D-Cup Tankini Top – Women's $17.99

Croft & Barrow Sport Sandals – Women $21.99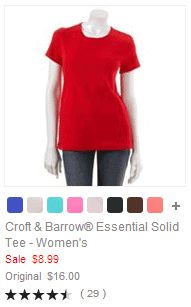 Croft & Barrow Essential Solid Tee – Women's $8.99
Head over to Kohs.com to check out the rest of the deals.