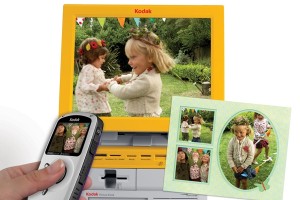 Are you looking for a unique & personalized gift for Father's Day for your kids to give to their dad or to give to the grandpas.  Photo books are the perfect option and a great way to compile all the special pictures of your kids with their dad or grandpa all in one place from the past year.  Right now, Kodak is offering a special for Father's Day – Buy one 8×10″ photo book and get another one FREE at their Kodak kiosks.  Make one for each of the grandpas or make one for dad & get an extra one to keep for yourself to look back on years from now. 
This Father's Day 2 for 1 Photo Book special is running from June 6th –  June 19th. All you have to do is head to one of the 100,000 Kodak kiosks located in Target or CVS stores and get started making your photo books. Find a Kodak kiosk location near you so you can take advantage of this offer.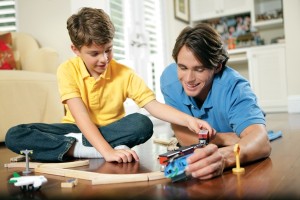 Making Your Photo Books:
Kodak kiosks make it easy to make your photo books, too. You can bring in pictures on a memory card/memory stick, scan your pictures in or even better, connect to your Facebook account and add any of  the images from your photo albums on Facebook to your photo book.  I don't know about you, but Facebook is the place that  has the most updated pictures of our family – figure at least we're updating friends & family thru Facebook with pictures occasionally.  And they're typically organized by events/months, etc in your Facebook albums, so it would be easier to put together your photo album.
While you're checking out the Kodak Buy 1 Get 1 Free photo books at Kodak kiosks, make sure to check out their other fun personalized gifts as well, such as a PYNK frame or a personalized greeting card.  It's your one stop personalized gift shop!
Disclosure: This is a sponsored post for Kodak facilitated by Mom Bloggers Club.  All opinions are mine.